Parenting by Design (Not Default)
W
ith the ebb and flow of positive and negative circumstances that make the parenting experience challenging on good days and downright difficult on bad days, parents that live proactively, not reactively, can level out the roller coaster that victimizes so many families along the way. The following are a few of my favorite, "always-no-matter-what" family practices that minimize the negatives and accentuate the positives that every home confronts while raising Christlike children in an un-Christlike world.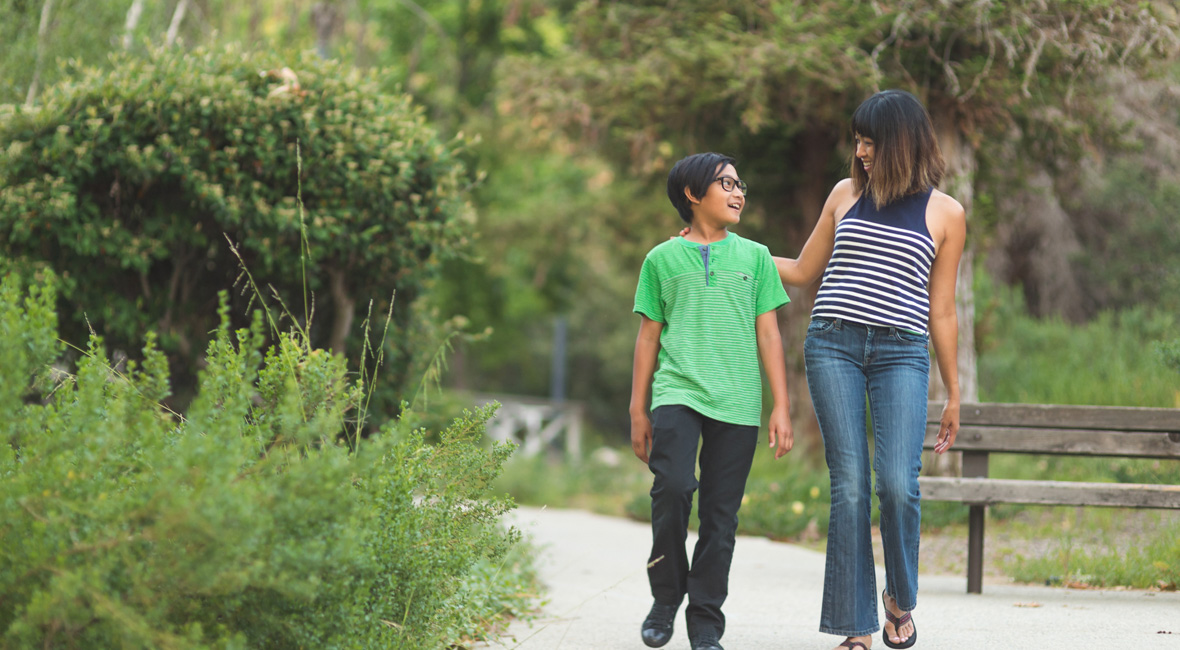 "First and foremost, Faith Training is Plan A for raising kids that love the Lord."

First and foremost, Faith Training is Plan A for raising kids that love the Lord. In our home, every day when possible, I sought to put "Biblical bookends" on our children's day.
Cooking scrambled eggs for breakfast is not only good nutrition, but throw in a couple of Mickey Mouse shaped pancakes and you have earned for yourself the platform for a breakfast table family devotional. My podcast: Joe White Drive Time is filled with great short family devotionals you can even work into your daily car ride. Nighttime devotionals for me were the best time of the day. When my kids first laid down at night, I seized the opportunity for "tuck in bedtime" when we'd forget the chaos of the day and memorize a Bible verse together. Literally, nothing better!

"A family that stands for nothing will fall for anything."

A family that stands for nothing will fall for anything. Shay and Ashley Robbins not only bring excellence to K-1, "Our Flagship Kamp" at Kanakuk where Shay is Director, teacher, discipler and kid coach, but also as parents. Shay and Ashley raise their five children with intentionality and well communicated core values. Shay and Ashley developed the following "Robbins' Family Core Values" that are the bedrock of their child raising experience.
I'm Third – Matthew 22:37-39
God's Word is Truth – 2 Timothy 3:16-17
We are a Marriage Centered Home – Hebrews 13:4

Dad and Mom will always be together

You are Deeply Loved and Always have a Voice – Psalm 127:3

You are always heard in our home
We'll love you forever no matter what

Grace is Freely Given and Openly Received – Colossians 3:13
Robbins Stick Together – Ecclesiastes 4:12
Be Kind, Be a Blessing – Psalm 118:26 – Colossians 3:12
Robbins are Truth Tellers – Proverbs 12:22
Obey Right Away with a Good Attitude Every Day – 1 John 5:3
Work Hard & Play Hard – Proverbs 14:23
Do Your Best – Colossians 3:17

Don't be afraid of mistakes or being wrong
Have a teachable heart
Failure is not a deal breaker and love is supreme

Life Abundantly – John 10:10
Every morning at breakfast, the Robbins family goes over one of the core values to embed their "absolutes" into the hearts of everyone sitting around the table. Shay and Ashley have hearts filled with love for what they believe is their number one job in their ever-so-brief days allotted to them as mom and dad of their bright-eyed small tribe of happy warriors for the faith
Make the boundaries clear. Fuzzy lines = insecure kids and frustrated parents. Everyone in the home needs to know the home rules. The three rules for proactive parenting regarding consequences are: consequences need to be (a.) clearly defined, (b.) pre-determined, and (c.) always followed through!
A foundation of honor and respect. Honor means placing high value on everyone in the home. The three "killer bees" for cracking the foundation of honor are criticism, sarcasm, and crushing the spirit. They should never be allowed in the home by anyone. Hate the sin, but love the child.
Electronic control. The key words in electronic control for any device:

Honor:  Does this picture, song, movie, website, YouTube, videogame, i-whatever honor God?
Ownership:  Everything is under parental control and scrutiny. The best age to give your child an unfiltered iPhone is the age you want them to start watching pornography.
Filters:  Filter everything…period. At every age.
Contracts:  Pre-written parent-child contracts on electronic devices and cars will save a parent a lot of arguments when a family rule is broken.
Boundaries:  Again, make electronic times limited, public, and clearly defined.

"Kids love home when home is the most fun place to be."

Bring home your best! See your home as a smiley faced football field. Yes, there are referees. Yes, the sidelines are clear. Yes, there are penalties for breaking rules. But all of that is to make playing the game fun. Oscar Wilde once said, "Kids love home when home is the most fun place to be."

Save the best 10% of your day for your kids.
Leave your problems hanging on a tree, just outside your front door.
Invent fun! Get creative. Cut cookies not carrot sticks! (Ok, maybe both!)
Firsts & lasts…make first words & last words, each day, happy words.
-Joe White