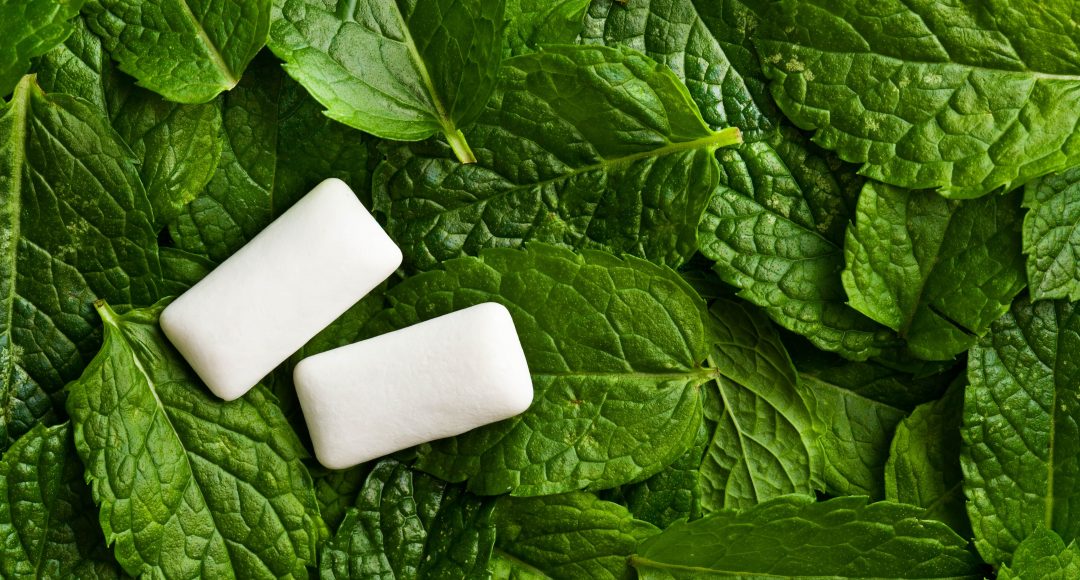 "He counts the number of the stars; He gives names to all of them. Great is our Lord and abundant in strength; His understanding is infinite" (Psalm 147:4-5).
Psalm 147
S
omewhat amused as I write today, I am opening a fresh, conveniently packaged Truth or Dare spearmint chewing gum box as I travel to do a student event at the University of Nebraska. As I read this amazing Psalm 147, which is fully devoted to God's infinite, overshadowing greatness and sovereignty, the sliding lid of the gum package reads in large, bold letters, "Your game, your rules." Hmm … Pondering that for a minute: "My game, my rules." The gum's not bad … but the philosophy? Tonight (as it is every night), as we present "The Cross" to the exuberant crowd of students, we will, by God's continually overflowing, amazing grace, see hundreds of students coming to the cross with small, white cards on which they have written "confessions to God." As we build the 12-foot cross, we will nail those cards to it in symbolism of Jesus' blood covering the countless sins that have been entrusted to His forgiving heart.
The cards are always raw and brutally honest. The burdens the students bring to the events are both sad and horrific: pornographic addition, anger, bitterness, rape, abortion, sexual sins of all kinds, degrees of degradation, lust, murder, self-mutilation, attempted suicide. The list is seemingly endless.
In concert, all the sins add up to the motto on the pack of gum I chew today, "Your game, your rules." This motto is without a doubt the call of this generation. It is a lie of lies and permeates culture as a call unto death.
In his bestselling book The Closing of the American Mind, Allan Bloom presents the core foundation to this tragic cultural downfall: "There is one thing that a college professor can be absolutely certain of for every incoming freshman that comes into his classroom, and that is the belief that truth is relative" (emphasis added).
In stark contrast, in this psalm the writer speaks boldly to the opposite worldview and foundation for living: "It is God's game. It is God's rules." It may not sell much gum, but my, how it springs forth fulfilling life and life eternal!
Psalm 19:1 – "The heavens are telling of the glory of God; and their expanse is declaring the work of His hands."

Dr. Robert Jastrow, the astute founder of the Goddard Institute of NASA, said, "Now we see how the foundation of the cosmos was supernatural." A discovery by the European space agency's Planck spacecraft suggests there may be other universes, perhaps billions of them. Who knows! But the statement "God is infinite" certainly leaves that possibility open. What does the thought of God's "infinite nature" suggest about the wisdom of being fully grounded in His thinking?

Romans 11:33 – "Oh, the depth of the riches both of the wisdom and knowledge of God! How unsearchable are His judgments and unfathomable His ways!"

Everlasting, immeasurable, uncontainable, omnipotent  …Select three or four more words that describe God's infinite nature. How does that realization stir your soul and motivate you to godliness?

Ephesians 3:8 – "To me, the very least of all saints, this grace was given, to preach to the Gentiles the unfathomable riches of Christ."
Hebrews 1:2 – "In these last days [God] has spoken to us in His Son, whom He appointed heir of all things, through whom also He made the world."
John 1:1 – "In the beginning was the Word, and the Word was with God, and the Word was God."

The unfathomable riches of Christ in the context of God's limitlessness; what do these verses say to you about Jesus?
Do you feel a greater need to connect to Him more closely in light of this truth? How can you do that?
Psalm 147:10-11 – "He does not delight in the strength of the horse; He does not take pleasure in the legs of a man. The Lord favors those who fear Him, those who wait for His lovingkindness."

What does this passage say about our quest for power, notoriety, fame, success, dominance, and control? What does our infinite God look for in those He favors?
John 13:15 ->"For I gave you an example that you also should do as I did to you."
From today's scripture, how does THE Shepherd inspire you to shepherd your flock?
"He counts the number of the stars; He gives names to all of them. Great is our Lord and abundant in strength; His understanding is infinite" (Psalm 147:4-5).
A​doration, ​C​onfession, ​T​hanksgiving, ​S​upplication