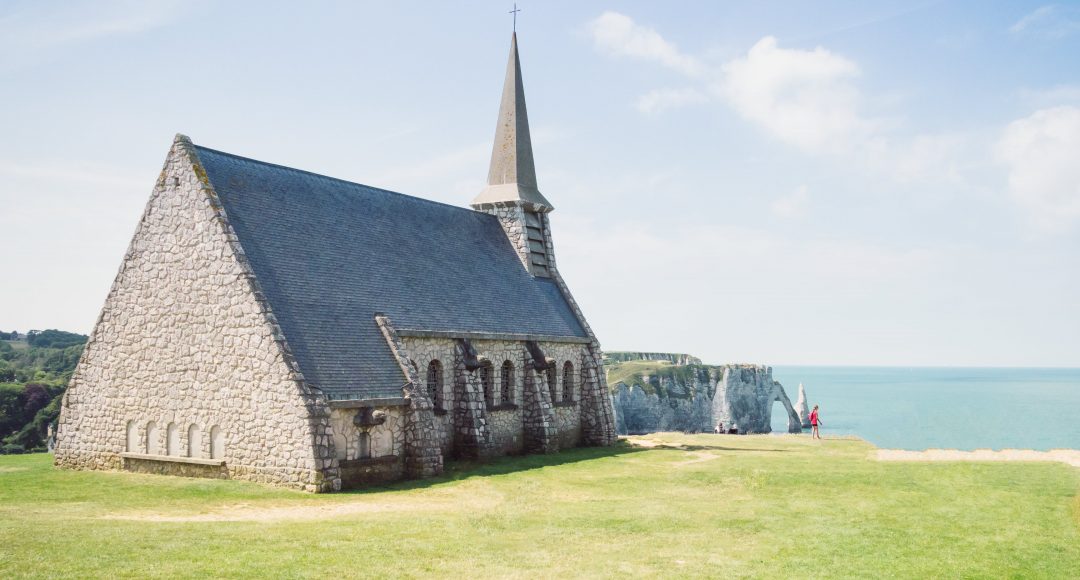 "It is better to take refuge in the Lord than to trust in princes" (Psalm 118:9).
"While we look not at the things which are seen, but at the things which are not seen; for the things which are seen are temporal, but the things which are not seen are eternal" (2 Corinthians 4:18).
Psalm 118
T
o a baby girl, it's her mother's arms.
To a mom, it's being surrounded by a loving family.
To a musician, it's a quiet, secluded room to write in.
To an artist, it's a remote mountain waterfall.
To a lost lamb, it's in the safekeeping of his shepherd.
To King David in his boyhood, it was the big, starry sky above. As a young man, it was an unknown, rocky cave hiding him safely from an angry King Saul. In his latter years, it was his walled city.
Refuge … it's our safe place; it's a Christian's place of security, provision, and shelter.
Everybody needs a refuge. Without one, life can be a frightening experience.
In an ever deepening, intimate, abiding relationship with Jesus, a Christ-follower who stays in fellowship with "the Great Shepherd of the Sheep" is never without a refuge. Never!
"God is our refuge and strength, a very present help in trouble. Therefore we will not fear, though the earth should change and though the mountains slip into the heart of the sea; though its waters roar and foam, though the mountains quake at its swelling pride" (Psalm 46:1-3).
Forgive me for dropping names, but the point of the story is worth the risk. I was fortunate to have a couple of warm chats with America's 43rd president, George W. Bush. That man is one of the most-sincere, kind-hearted, and humble individuals on an interpersonal level I've ever met.
He often retreated at Camp David with his wife and closest advisors during his eight-year term in the White House. He also loved to join his mom and dad on occasion at their getaway in Kennebunkport, Maine, on the Atlantic coast. And he certainly loved a few days away from the Oval Office on getaways to his ranch in Crawford, Texas.
But, as the most-powerful man in the world, his refuge–his only truly safe and 100 percent-trusted shelter–was his prayer time, his Bible time, and his morning devotionals in the Oswald Chambers book My Utmost for His Highest, which he read almost every morning.
With the most-powerful army, air force, marines, navy, and coast guard in the world readily deployed with a mere phone call, that man was painfully aware that there is no true refuge except for the place Isaiah described so vividly:
"For You have been a defense for the helpless, a defense for the needy in his distress, a refuge from the storm, a shade from the heat; for the breath of the ruthless is like a rain storm against a wall" (Isaiah 25:4).
Luke 9:58 – "The foxes have holes and the birds of the air have nests, but the Son of Man has nowhere to lay His head."
Luke 6:12 – "It was at this time that He went off to the mountain to pray, and He spent the whole night in prayer to God."

September 11, 2001 was all the evidence our 43rd president needed. Jesus was well aware of that which "Bush 43" found to be true: As Creator of the cosmos and beyond, Jesus had no safe place on this earth with the exception of the times He spent alone, fellowshipping with His Father. How does this idea speak to you?
Ecclesiastes 2:1-4, 10-11 – "I said to myself, 'Come now, I will test you with pleasure. So enjoy yourself.' And behold, it too was futility. I said of laughter, 'It is madness,' and of pleasure, 'What does it accomplish?' I explored with my mind how to stimulate my body with wine while my mind was guiding me wisely, and how to take hold of folly, until I could see what good there is for the sons of men to do under heaven the few years of their lives. I enlarged my works: I built houses for myself, I planted vineyards for myself. … All that my eyes desired I did not refuse them. I did not withhold my heart from any pleasure, for my heart was pleased because of all my labor and this was my reward for all my labor. Thus I considered all my activities which my hands had done and the labor which I had exerted, and behold all was vanity and striving after wind and there was no profit under the sun."

Where do you tend to run when you need a refuge? Why?
What are you learning from the emptiness of false refuges?

Philippians 1:12-14 – "Now I want you to know, brethren, that my circumstances have turned out for the greater progress of the gospel, so that my imprisonment in the cause of Christ has become well known throughout the whole praetorian guard and to everyone else, and that most of the brethren, trusting in the Lord because of my imprisonment, have far more courage to speak the word of God without fear."
Philippians 3:8-10 – "More than that, I count all things to be loss in view of the surpassing value of knowing Christ Jesus my Lord, for whom I have suffered the loss of all things, and count them but rubbish so that I may gain Christ, and may be found in Him, not having a righteousness of my own derived from the Law, but that which is through faith in Christ, the righteousness which comes from God on the basis of faith, that I may know Him and the power of His resurrection and the fellowship of His sufferings, being conformed to His death."

What did Paul learn about his true refuge, and what does Paul's life teach you?

Psalm 91:2 – "I will say to the Lord, 'My refuge and my fortress, my God, in whom I trust!'"
Proverbs 14:26 – "In the fear of the Lord there is strong confidence, and his children will have refuge."

How can you increase the strength and security of your true refuge? How do you intend to accomplish your aim?
Ephesians 3:14-19 – "For this reason I bow my knees before the Father, from whom every family in heaven and on earth derives its name, that He would grant you, according to the riches of His glory, to be strengthened with power through His Spirit in the inner man, so that Christ may dwell in your hearts through faith; and that you, being rooted and grounded in love, may be able to comprehend with all the saints what is the breadth and length and height and depth, and to know the love of Christ which surpasses knowledge, that you may be filled up to all the fullness of God."

How does this doxology help you better understand your only reliable refuge?
John 13:15 – ​"For I gave you an example that you also should do as I did to you."
From today's scripture, how does ​THE​ Shepherd inspire ​you​ to shepherd ​your​ flock?
"For You have been a defense for the helpless, a defense for the needy in his distress, a refuge from the storm, a shade from the heat; for the breath of the ruthless is like a rain storm against a wall" (Isaiah 25:4).
A​doration, ​C​onfession, ​T​hanksgiving, ​S​upplication