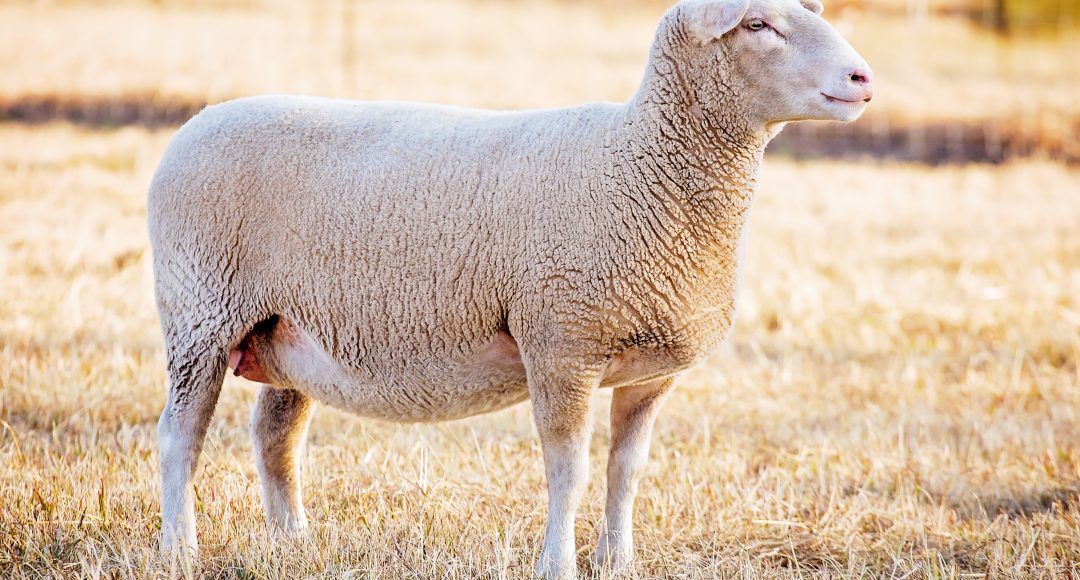 "​For You are my hope;​ O Lord God​, You are my confidence from my youth​"​ (Psalm 71:5).
Psalm 71
T
he veteran sheep herder, W. Phillip Keller, speaks tenderly from the heart of a shepherd as he describes a lamb who has been "cast down" in a helpless position on his back with his four legs extended skyward and unable to right himself. The animal will soon die due to lack of circulation and the pressure of built up gas. The patient care that the shepherd gives to the helpless lamb, as the lamb is carefully righted onto its feet and its legs are gently caressed for circulation to be restored, is a pleasant reminder of how God, our Shepherd, reaches out to His sheep when we are brokenhearted and crushed in spirit.
When I was first stricken with leukemia, Satan jumped on the opportunity to break my heart into a million pieces by making me think God was upset with me and wanted to wipe me off the face of the Earth. Though I probably deserve it, certainly my Father in Heaven who died for me has no intention of doing so! David's reassuring words in Psalm 71:3 reassure the wounded heart for those of us who fight emotional battles in times of distress and physical ailments. "He restores my soul" is one of the great promises to those of us who sincerely say, "The Lord is my Shepherd I shall not want."
"
1. Psalm 71:1-2, 14-15 –​ "​In You, O Lord, I have taken refuge;​ Let me never be ashamed. ​In Your righteousness deliver me and rescue me;​ incline Your ear to me and save me. But as for me, I will hope continually, and will praise You yet more and more. M​ y mouth shall tell of Your righteousness and of Your salvation all day long;​ f​or I do not know the sum of them.​"
Brokenness builds a humble heart. Why is a Christ follower more filled with praise when his heart is humble and contrite?
Describe the day when you were "cast down" and how "The Good Shepherd" restored your soul:
___
2. Psalm 56:13 –​ ​"​For You have delivered my soul from death,​ indeed my feet from stumbling, so that I may walk before God in the light of the living."
As God delivers your feet from falling and restores you to walk securely before Him, how does he use your failures, frailties, and falterings to cause you to stand before Him in greater awe, wonder, and praise?
___
3. Psalm 71:20 –​ "​You who have shown me many troubles and distresses​ wi​ ll revive me again,​ and will bring me up again from the depths of the earth."
Describe the true heart of God when one of His sheep falters and cries out to him in distress:
___
4. John 15:2(b) –​ "​Every branch that bears fruit, He prunes it so that it may bear more fruit."
    2 Corinthians 4:10 –​ ​"A​lways carrying about in the body the dying of Jesus, so that ​the life of Jesus also may be manifested in      our body."
    Psalm 71:6 –​ ​"​By You I have been sustained from my birth;​ You are He who took me from my mother's womb; my praise is               continually of You."

What is God's purpose for the afflictions of the righteous?
Why does He allow His chosen sheep to experience such great sorrow and affliction?
___
5. Psalm 71:23 – ​"​My lips will shout for joy when I sing praises to You;​ and my soul, which You have redeemed."
The Greek word for "redemption" is "exagaridzo" which means, "to be bought out of the slave market never to go back into slavery again." What does the promise of your redemption in Christ mean to you?
___
John 13:15​ – ​"For I gave you an example that you also should do as I did to you."
From today's scripture, how does ​THE​ Shepherd inspire ​you​ to shepherd ​your​ flock?
"I​n You, O Lord, I have taken refuge;​ Let me never be ashamed. ​In Your righteousness deliver me and rescue me;​ incline Your ear to me and save me" (​ Psalm 71:1-2).
A​doration, ​C​onfession, ​T​hanksgiving, ​S​upplication