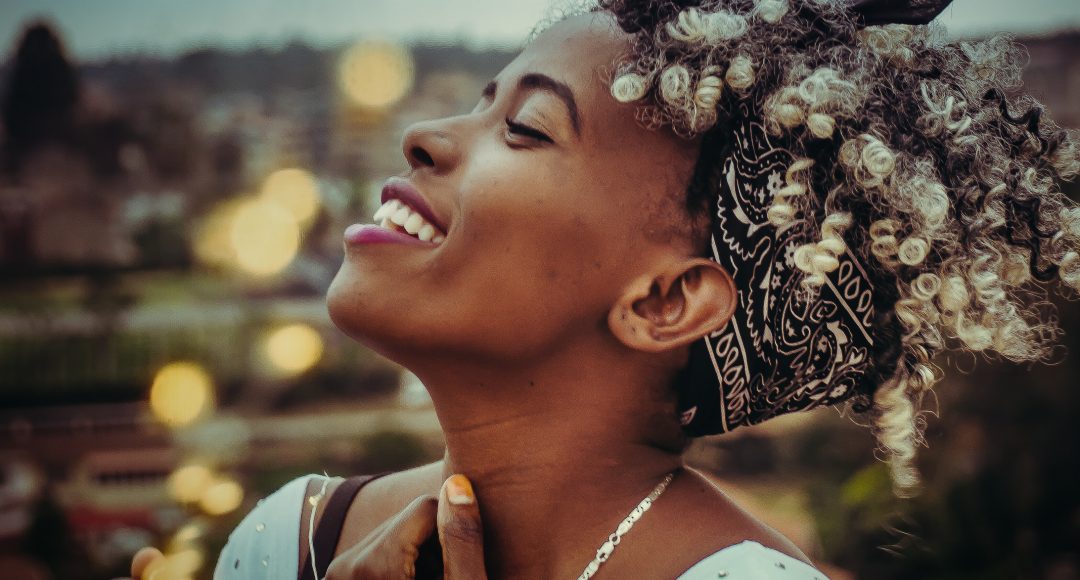 "H​ide Your face from my sins and blot out all my iniquities." ​(Psalm 51:9)
Psalm 51
I
will never forget the night at Texas Tech where students who loved Jesus brought a couple of thousand Red Raiders into their basketball arena for our event with The Cross drama. As the students poured out of the bleachers onto the floor at the conclusion of the drama, it got crazy.
They all began to kneel in rows across the floor. There were a lot of tears and brokenness that night on that floor. As I stepped out amongst the student body to pray with those that needed a shoulder to lean on, I encountered a female student about 5'2" tall with wavy brown hair, beautiful brown eyes, weeping uncontrollably. I asked her what her name was; she said Maggie. I said, "I already love you Maggie, that's my granddaughter's name. Why are you crying?" She said as she looked into my eyes, "When I was 17, I died. The boys took me out and they raped me, and filmed me, and made me porn. Since that night, I have fallen again, and again, and again."
I reached into my back pocket and pulled out the love letter I'd been carrying for the last 20 years. It opened to II Corinthians 5:21. I said, "Look Maggie, it says in here that God made Jesus, who knew no sin, became rape, became porn, became sin, became all that you've gone through, so that you could become the righteousness of Christ."
I said, "Maggie, do you know what that means? When you came to the cross tonight, you became Jesus' Bride. You became pure… virgin pure. You're pure, Maggie. You're untouched." Maggie got it. Her face was filled with hope. A beautiful white bridal veil of purity fell on her face from the arena ceiling. No one saw it, but I did, and Maggie did.
When she walked out of that arena she walked out on a wedding aisle of white rose petals. It was the most beautiful bridal walk you or I will ever see.  
That, men and women, is The Cross of Jesus. That is why he died there. He died for Maggie.
1. Psalm 51:1-2 –​ "​Be gracious to me, O God, according to Your lovingkindness;​ a​ccording to the greatness of Your compassion blot out my transgressions.​ ​Wash me thoroughly from my iniquity and cleanse me from my sin."
Why was Jesus' crucifixion necessary for you personally?
___
2. Psalm 51:6 – "​Behold, You desire truth in the innermost being, and in the hidden part You will make me know wisdom."
What is the "innermost being" and the "hidden part" David is describing here?
Why is the cleansing of the deepest darkest part of our souls so ​very​ necessary for the complete filling of His spirit?
___
3. Psalm 51:7 – "​Purify me with hyssop, and I shall be clean;​ w​ash me, and I shall be whiter than snow."
Describe "grace" as it is portrayed in this passage.
___
4. Psalm 51:10-12 –​​"C​reate in me a clean heart, O God, ​an​d renew a steadfast spirit within me.Do not cast me away from Your presence ​and do not take Your Holy Spirit from me. Restore to me the joy of Your salvation and sustain me with a willing spirit."
This passage could very well be the central outcry and theme of David's heart after the Bathsheba fall. What is David asking God for in this petition?
How does your heart cry out in this manner today?
___
5. Psalm 138:3 –​​ "​On the day I called, You answered me; You made me bold with strength in my soul."
What does this passage say about God's ​willingness​ to hear your cry and his ​ability​ to restore you in your heartfelt petition?
How is God answering your cry for his miraculous grace in this season of your life?
___
6. Psalm 51:13 – "​Then I will teach transgressors Your ways, and sinners will be converted to You."
What is the connecting word "then" referring to in this verse?
Why is the "cleansing and filling" of your spirit necessary to your ability to restore the lost sheep you are called to find?
 ​"For I gave you an example that you also should do as I did to you."From today's scripture, how does ​THE​ Shepherd inspire ​you​ to shepherd ​your​ flock? John 13:15​
"On the day I called, You answered me; You made me bold with strength in my soul" Psalm 138:3.
A​doration, ​C​onfession, ​T​hanksgiving, ​S​upplication