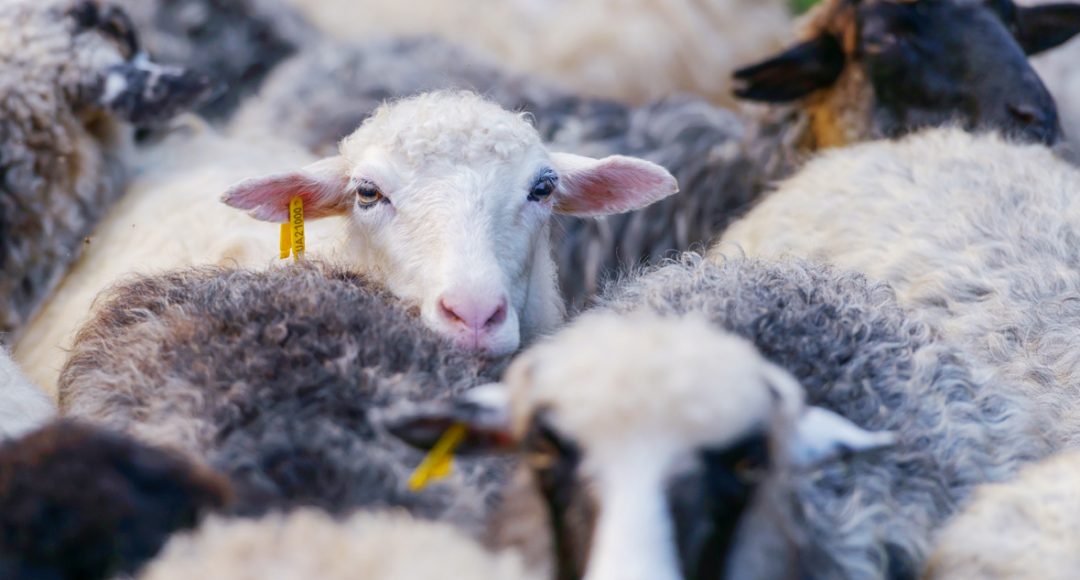 "It was for freedom that Christ set us free; therefore keep standing firm and do not be subject again to a yoke of slavery" (Galatians 5:1).
Psalm 6
B
orn in 1822 on a plantation (a slavery compound in Dorchester County, Maryland), Harriet Tubman will forever be praised as the "conductor" of the underground railroad that emancipated as many as 300 slaves from lives of terror and bondage to a walk of freedom and humanity. As a 12-year-old, Harriet began her sacrificial love of justice when she witnessed a slave driver about to throw a heavy object at a fellow slave. Harriet stepped in the path of the object and intercepted the throw in her skull causing a lifetime of headaches and narcolepsy.
"You'll be free or die…" – Harriet Tubman
She once said, "You'll be free or die…I had reasoned this out in my mind; there was one of two things I had a right to, liberty, or death; if I could not have one, I would have the other; for no man should take me alive; I should fight for my liberty as long as my strength lasted, and when the time came for me to go, the Lord would let them take me."
"But now having been freed from sin and enslaved to God, you derive your benefit, resulting in sanctification, and the outcome, eternal life" (Romans 6:22).
Psalm 6:1-7 – "O Lord, do not rebuke me in Your anger, nor chasten me in Your wrath. Be gracious to me, O Lord, for I am pining away; heal me, O Lord, for my bones are dismayed. And my soul is greatly dismayed; but You, O Lord—how long? Return, O Lord, rescue my soul; save me because of Your lovingkindness. For there is no mention of You in death; in Sheol who will give You thanks? I am weary with my sighing; every night I make my bed swim, I dissolve my couch with my tears. My eye has wasted away with grief; it has become old because of all my adversaries."
Describe the architectural design of a repentant heart.
Romans 2:5 – "But because of your stubbornness and unrepentant heart you are storing up wrath for yourself in the day of wrath and revelation of the righteous judgment of God."
1 John 1:9 – "If we confess our sins, He is faithful and righteous to forgive us our sins and to cleanse us from all unrighteousness."
What is the difference between confession and repentance?
Mark 1:15 – "…and saying, 'The time is fulfilled, and the kingdom of God is at hand; repent and believe in the gospel.'"
Why is repentance such a powerful experience?
Acts 3:19 – "Therefore repent and return, so that your sins may be wiped away, in order that times of refreshing may come from the presence of the Lord."
Describe your personal experience with confession and repentance.
Psalm 6:8-10 – "Depart from me, all you who do iniquity, for the Lord has heard the voice of my weeping. The Lord has heard my supplication, the Lord receives my prayer. All my enemies will be ashamed and greatly dismayed; they shall turn back, they will suddenly be ashamed."
Psalm 119:45 – "And I will walk at liberty, for I see Your precepts."
2 Corinthians 3:17 – "Now the Lord is the Spirit, and where the Spirit of the Lord is, there is Liberty."
What does it feel like to walk in the safety, forgiveness and freedom that your Shepherd brings?
Psalm 51:15 – "O Lord, open my lips, that my mouth may declare your praise."
What is our response as God cleanses us with our repentant heart?
Corinthians 7:9 – "I now rejoice, not that you were made sorrowful, but that you were made sorrowful to the point of repentance; for you were made sorrowful according to the will of God, so that you might not suffer loss in anything through us."
John 13:15 – "For I gave you an example that you also should do as I did to you."
From today's scripture, how does THE Shepherd inspire you to shepherd your flock?
"Return, O Lord, rescue my soul; save me because of Your lovingkindness" (Psalm 6:4).
Adoration, Confession, Thanksgiving, Supplication