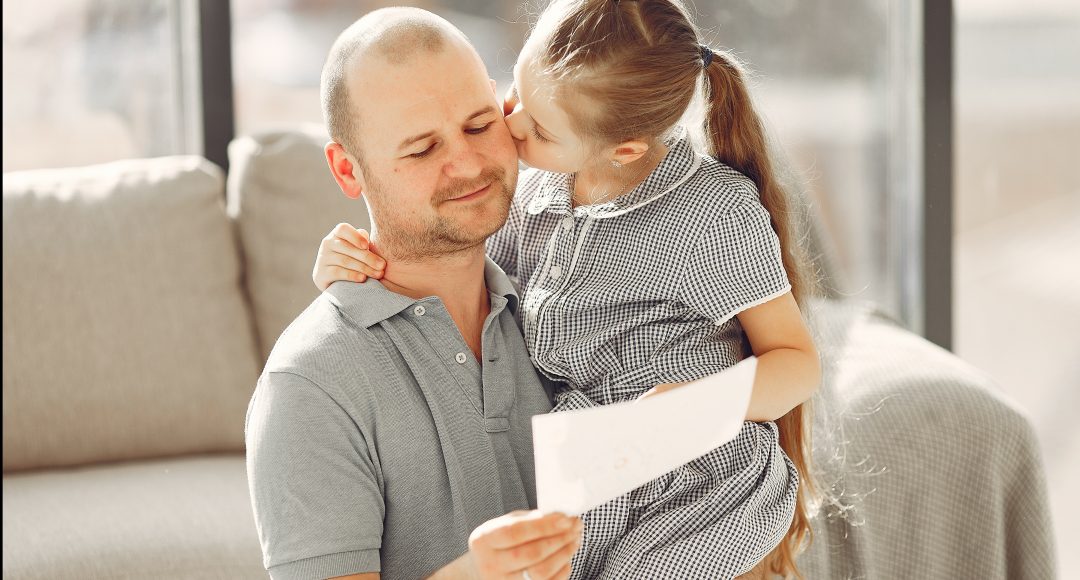 "​How blessed is he whose transgression is forgiven, whose sin is covered! How blessed is the man to whom the Lord does not impute iniquity, and in whose spirit there is no deceit​" ​(Psalm 32:1-2).
Psalm 32
"E
ven though it's been over 30 years ago, I'll never forget the week when I saw God in the most tender and pleasant light, I believe I've ever seen him in in my life. My second daughter, Courtney, must have been in second or third grade and came home in tears over a math test that she was having difficulty with in school. Apparently, the teacher had insisted that each student had to complete 30 math problems in a minute or two, in order to go on to the next level in math. The hands of the timer moved too swiftly for her young mind to capture the answers. I recalled all the times I had struggled in school with testing and came to Courtney's side with as much daddy love as I could give her. She let me sit next to her on her bed and go over the problems again, and again, and again, so she could roll them off her tongue in a breath.
The next day, I remember walking into the room seeing that beautiful child sitting at her desk with a timer and a stack of practice math tests that she had run on the copier after she returned home from another failing day at school. There were five or six math tests wadded up and thrown onto the floor. Her face was streaked with tears. I could tell in an instant what the problem was; she had failed again. As I walked into her room, she looked at me and she said to me abruptly, "Get out of my room!" I turned, a little brokenhearted, to walk away from her room. Yeah, I was hurt because she snapped at me and didn't want my help, but mostly I was broken hearted because her heart was obviously so severely broken.
That night, as I walked into my bedroom to get ready for bed, I noticed a note on my bed from Courtney. The note read, "Dear Dad, I'm sorry about my adatood. I love you, you're the best." Attached to the note was a little purple sucker. I knew in an instant what she was trying to say… "this purple sucker isn't much, but it's all I've got to tell you how much I love you."
I'll never forget that purple sucker. It was interesting that week, I had been memorizing Psalm 103. The part in the passage that had stuck out in my mind that week was verse 13, "Just as the father has compassion on his children, so The Lord has compassion on those who fear Him." I think that night I understood what The Lord was saying. I wasn't mad at my daughter. I wasn't upset with my daughter. The fact that she had asked me to leave her room and had spoken to me the way she had, literally did not cause me to think less of her in any way. If that's the way God feels about us when we make a mistake, then I'm a blessed man to receive His grace for all the mistakes I make. Perhaps all He's asking for is a purple sucker.
1) Psalm 32:3-4 -​ "​When I kept silent about my sin, my body wasted away through my groaning all day long. For day and night Your hand was heavy upon me; My vitality was drained away as with the fever heat of summer."
What is it about sin that drives The Shepherd's lambs into darkness and spiritual famine?
___
2) John 8:34 ​- "​J​esus answered them, 'Truly, truly, I say to you, everyone who commits sin is the slave of sin.'"
     Isaiah 53:6(a) -​ ​"All of us like sheep have gone astray."
When one of Jesus' lambs gets outside the safety of the flock he can get captured by a predator, stuck on a precipitous hillside or lost permanently. What is it about sin that endangers a stray sheep in God's flock?
___
3) Psalm 32:5 -​ "I​ acknowledged my sin to You, and my iniquity I did not hide; I said,'I will confess my transgressions to the Lord'; and You forgave the guilt of my sin."
What is so redemptive about confession before The Lord?
What does God mean when He said that He forgives the "guilt" of our sin?
How do you need to make that promise real today?
___
4) Psalm 103:10-13 – ​"H​e has not dealt with us according to our sins, nor rewarded us according to our iniquities. For as high as the heavens are above the earth, so great is His lovingkindness toward those who fear Him. As far as the east is from the west, so far has He removed our transgressions from us. Just as a father has compassion on his children, so the Lord has compassion on those who fear Him."
What is "The Good Shepherd" trying to tell you today about the power and availability of his forgiveness?
5) John 13:15​ -​"For I gave you an example that you also should do as I did to you."
From today's scripture, how does ​THE​ Shepherd inspire ​you​ to shepherd ​your​ flock?
"​How blessed is he whose transgression is forgiven, whose sin is covered" ​(Psalm 32:1)
A​doration, ​C​onfession, ​T​hanksgiving, ​S​upplication