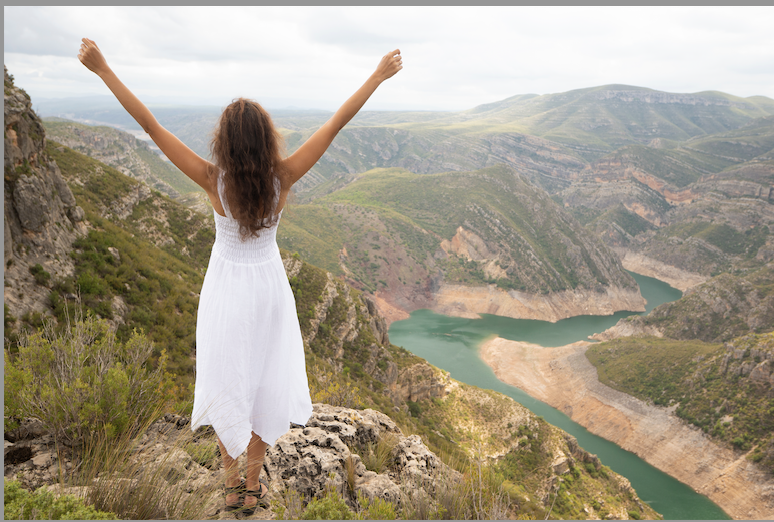 "How blessed is he whose help is the God of Jacob, whose hope is in the Lord his God" (Psalm 146:5).
Psalm 146
I
n his brilliant book
The Anatomy of Hope
, cancer specialist Dr. Jerome Groopman uncovers the overwhelming medicinal value of hope.
Dr. Groopman begins his study by providing his medical history. "For nearly three decades I have practiced hematology and oncology, caring for patients with cancer, blood diseases, HIV and Hepatitis C. During much of that time, at the bedside and at the laboratory bench, I failed to consider the impact of hope on any patient's illness."
Groopman continues as he zeroes in on the effect of the mysterious healing agent hope. "Hope is the elevating feeling we experience when we see–in the mind's eye–a path to a better future. Hope acknowledges the significant obstacles and pitfalls along the path. True hope has no room for delusion. Clear-eyed hope gives us the courage to confront our circumstances and the capacity to surmount them. For all my patients, hope, true hope, has proved as important as any medication I might prescribe or any procedure."
Billy Graham once proclaimed in one of his famous stadium crusades, "You can live for weeks without food, days without water, but you can't live a second without hope."
The apostle Paul, in his letter to the Romans, opens the eyes of our hearts toward this wonderful truth as we face tribulations and distress of all kinds: "And not only this, but we also exult in our tribulations, knowing that tribulation brings about perseverance; and perseverance, proven character; and proven character, hope; and hope does not disappoint, because the love of God has been poured out within our hearts through the Holy Spirit who was given to us" (Romans 5:3-5).
Colossians 3:1-2 – "Therefore if you have been raised up with Christ, keep seeking the things above, where Christ is, seated at the right hand of God. Set your mind on the things above, not on the things that are on earth."

Hidden in this passage is a buried treasure. Opening it provides the Christ-seeker the pathway for hope to come alive in your soul. What is that secret, and how does it inspire hope?

Proverbs 13:12 – "Hope deferred makes the heart sick, but desire fulfilled is a tree of life."
Psalm 20:7 – "Some boast in chariots and some in horses, but we will boast in the name of the Lord, our God."


Why does placing your hope in people or things set you up for disappointment?
Describe the most-memorable time in your life that you placed your hope in something (other than God) that failed you.
What did you learn from that experience?
Jeremiah 29:10-11 – "For thus says the Lord, 'When seventy years have been completed for Babylon, I will visit you and fulfill My good word to you, to bring you back to this place. For I know the plans that I have for you,' declares the Lord, 'plans for welfare and not for calamity to give you a future and a hope.'"

Because of their stubbornness and their devotion to idols, God gave His people over to destruction and captivity. Yet He never gave up His desire to offer them hope. How can you relate personally to the example of the Jews in this regard?

Titus 1:1-2 – "Paul, a bondservant of God and an apostle of Jesus Christ, for the faith of those chosen of God and the knowledge of the truth which is according to godliness, in the hope of eternal life, which God, who cannot lie, promised long ages ago."
Titus 3:7 – "So that being justified by His grace we would be made heirs according to the hope of eternal life."

Where would our hope be if Jesus had not given His life as an atonement for our sin?
How do you place your hope in Him each day?
What qualities and acts of Jesus make Him the focus of your hope?
Hebrews 11:1 – "Now faith is the assurance of things hoped for, the conviction of things not seen."

What is the relationship between faith and hope? How do faith and hope team up like peanut butter and jelly?
1 Peter 1:3-4 – "Blessed be the God and Father of our Lord Jesus Christ, who according to His great mercy has caused us to be born again to a living hope through the resurrection of Jesus Christ from the dead, to obtain an inheritance which is imperishable and undefiled and will not fade away, reserved in heaven for you."

Hallelujah
Only Jesus
Prepared us for
Eternity
Where would your hope be without Jesus? How do His life, death, and resurrection "lock in" your hope?
John 13:15 – ​"For I gave you an example that you also should do as I did to you."
From today's scripture, how does ​THE​ Shepherd inspire ​you​ to shepherd ​your​ flock?
"Now faith is the assurance of things hoped for, the conviction of things not seen" (Hebrews 11:1).
A​doration, ​C​onfession, ​T​hanksgiving, ​S​upplication