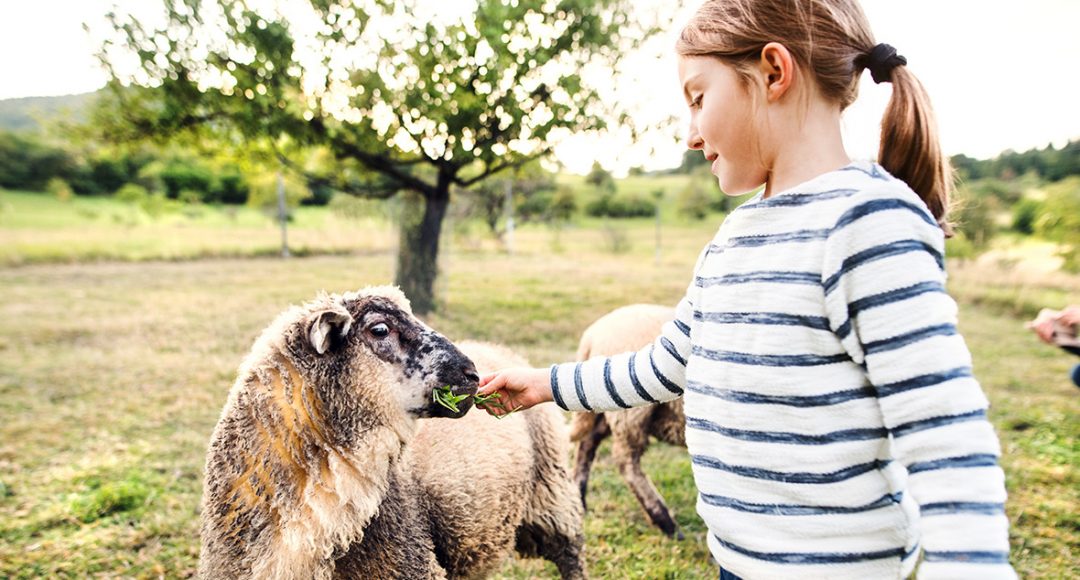 "When he puts forth all his own, he goes ahead of them, and the sheep follow him because they know his voice.​" ​John 10:4
Psalm 24
W
hen David asked, "Who may ascend into the hill of the Lord? And who may stand in His holy place?" (Psalm 24:3), there is a very good chance that he was reflecting upon the passage of the Torah , which he had surely memorized, where Moses had climbed Horeb, "the mountain of God", and encountered God in the "burning bush". It was here that Moses talked to God. It was here that God spoke to Moses. It was here on the holy mountain where God's voice spoke to Moses and said,
"Take off your shoes for this is holy ground."
Reverence, respect, fear, awe…you can ​feel​ the emotions consuming Moses as he heard God's clear and certain voice.
3500 years later and halfway around the world, we can hardly get our minds around the magnitude of this moment when God spoke to Moses and proclaimed, "​I AM WHO I AM"​​ .
So, God asks you and I today through this Psalm of David, "Who can approach God and converse today? Who can hear from God ​clearly​? Who can communicate with God and hear His voice without static and interruption?" No sooner did David ask this gravitas question than he had answered it himself… "He who has clean hands and a pure heart, who has not lifted up his soul to falsehood and has not sworn deceitfully" (Psalm 24:4).
"This is holy ground." Come to God in reverence and awe. Keep your hands clean. Keep your mind clean. Keep your heart clean. Keep your vocabulary clean. The Shepherd who gave you His sacrificial blood to make you clean also gave you His Holy Spirit to empower you to follow Him and live that way. The closer a lamb is to his shepherd, the easier it is to follow him.
 I John 2:1-6​​-"​My little children , I am writing these things to you so that you may not sin. And if anyone sins, we have an Advocate with the Father, Jesus Christ the righteous; and He Himself is the propitiation for our sins; and not for ours only, but also for those of the whole world. By this we know that we have come to know Him, if we keep His commandments. The one who says, 'I have come to know Him,' and does not keep His commandments, is a liar, and the truth is not in him; but whoever keeps His word, in him the love of God has truly been perfected. By this we know that we are in Him:​ ​​the one who says he abides in Him ought himself to walk in the same manner as He walked​."
What part of our purity quest does God take responsibility for?
What part of the purity quest does God ask us to be responsible for?
 Matthew 5:8​​-"​ Blessed are the pure in heart, for they shall see God​."
What is the reward for a life devoted to purity?
 Revelation 3:20​​-"​Behold, I stand at the door and knock; if anyone hears My voice and opens the door, I will come in to him and will dine with him, and he with Me.​"
What does it mean to dine with Jesus and have fellowship with Him.
 Why are "clean hands and a pure heart "essential in this conversation?
 John 16:33​​-"​But when He, the Spirit of truth, comes, He will guide you into all the truth; for He will not speak on His own initiative, but whatever He hears, He will speak; and He will disclose to you what is to come."​
Acts 1:8a​​– "​But you will receive power when the Holy Spirit has come upon you…​"
What is the Holy Spirit's role in our conversation with God?
  Psalm 24:9 & 10​​-"​Lift up your heads, O gates, and lift them up, O ancient doors, that the King of glory may come in! Who is this King of glory? The Lord of hosts, He is the King of glory.​"
What is God communicating to you in this passage?
John13:15​​-​"For I gave you an example that you also should do as I did to you."
From today's scripture, how does ​THE​​ Shepherd inspire ​you​​ to shepherd ​your​​ flock?
Psalm 24:8 "Who is the King of glory? The Lord strong and mighty, the Lord mighty in battle."​ 
A​​doration, ​C​​onfession, ​T​​hanksgiving, ​S​​upplication