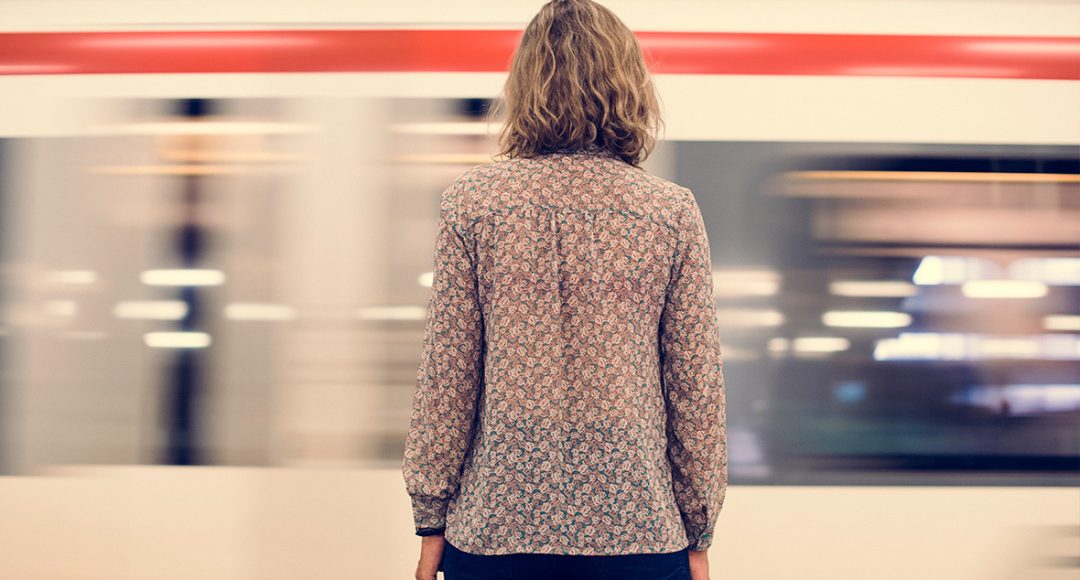 "​I wait for The Lord, my soul does wait, and in His Word do I hope. My soul waits for The Lord more than the watchmen for the morning; indeed, more than the watchmen for the morning​" ​Psalm 130:5-6.
Psalm 130
I
nstant coffee, instant microwave cooking, instant Amazon delivery, instant drive through burgers and fries, instant vacation reservations, instant answers from Google, instant gratification on the internet. You wanna sell something to the 21st century Americans? Make it easy, quick, and cheap.
Perhaps that's why thirteen million microwave ovens were sold in America last year, a staggering 50 billion hamburgers were consumed, 83 billion dollars were spent on beer, 69 billion dollars were spent on the lotto, and an estimated eleven billion dollars on porn costing American business productivity 16.9 billion dollars annually by its use while on the job.
In the "insta" generation to which we all report, why would anyone want to ​WAIT​ on God?
To "wait" on The Lord is to set aside ​your​ skills, ​your​ talents, ​your​ gifts, and most importantly ​your timetable in exchange for His resources and His timing.
To "wait" on The Lord is to trust and hope expectantly for His answers, His results, and His perspective.
Isaiah 40:31 proclaims, ​"​Yet those who wait for The Lord will gain new strength; they will mount up with wings like eagles, they will run and not get tired, they will walk and not become weary."
If we wait on The Lord He will renew our strength. We will be raised up ​above​ our problems, we will be provided with greater rewards, receive greater fulfillment, greater satisfaction in life, experience deeper and longer lasting relationships, live life more richly, worry – fear – stress less, and live like Heaven even before we arrive!
"Lead me in Your truth and teach me, for You are The God of my salvation; for You I wait all the day" (​Psalm 25:5).
Micah 7:7 -​ "​But as for me, I will watch expectantly for The Lord; I will wait for The God of my salvation. My God will hear me."
What does it mean to you to "Wait on The Lord?
  Psalm 33:20 -​ ​"​Our soul waits for The Lord; He is our help and our shield."
Psalm 130:5 – ​"​I wait for The Lord, my soul does wait, and in His Word do I hope."
How do you overcome impulsiveness and self-seeking results when you'd be better suited to "Wait on The Lord?
Hebrews 9:28 -​ ​"S​o Christ also, having been offered once to bear the sins of many, will appear a second time for salvation without reference to sin, to those who eagerly await Him."
James 5:7-8 -​ ​"​Therefore be patient, brethren, until the coming of The Lord. The farmer waits for the precious produce of the soil, being patient about it, until it gets the early and late rains. You too be patient; strengthen your hearts, for the coming of The Lord is near."
What does it mean to you to "Wait on The Lord" as you anticipate Jesus' second coming?
Luke12:35-40-​​"Be dressed in readiness, and keep your lamps lit.​Be like men who are waiting for their master when he returns from the wedding feast, so that they may immediately open the door to him when he comes and knocks. Blessed are those slaves whom the master will find on the alert when he comes; truly I say to you, that he will gird himself to serve, and have them recline at the table, and will come up and wait on them. Whether he comes in the second watch, or even in the third, and finds them so, blessed are those slaves. But be sure of this, that if the head of the house had known at what hour the thief was coming, he would not have allowed his house to be broken into. You too, be ready; for The Son of Man is coming at an hour that you do not expect."
What does Jesus ask from you as you "wait on His coming?"
In practical ways, how do you "stay on the alert" for His return?

 ​"For I gave you an example that you also should do as I did to you."From today's scripture, how does ​THE​ Shepherd inspire ​you​ to shepherd ​your​ flock? John 13:15​

"​I wait for The Lord, my soul does wait, and in His Word do I hope" ​Psalm 130:5

A​doration, ​C​onfession, ​T​hanksgiving, ​S​upplication