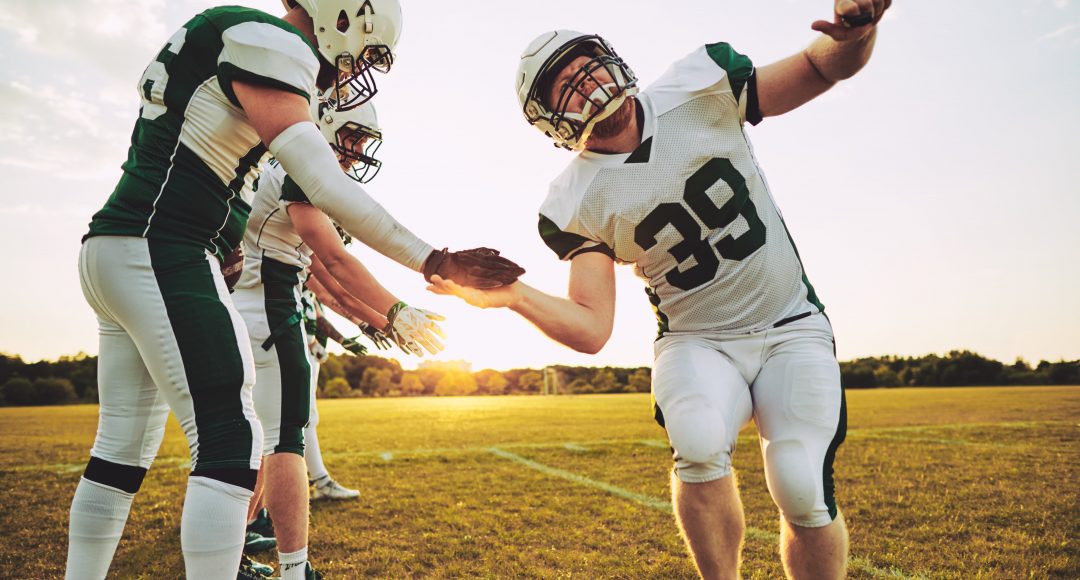 "I will give heed to the blameless way. When will You come to me? I will walk within my house in the integrity of my heart. I will set no worthless thing before my eyes; I hate the work of those who fall away; it shall not fasten its grip on me" (Psalm 101:2-3).
Psalm 101
T
he famous philosopher Yoda (yes, from
Star Wars
) said, "Try not. Do or do not. There is no try." I never imagined in my wildest dreams that I'd want to quote a
Star Wars
character in a Bible study, but never say never! This is worth a second look, a bit of "Wisdom from the Empire."
I've never liked words like try, thinking about, wondering if, struggling with, or any other term that has to do with a lack of heart, a lack of faith, or a lack of commitment. You show me a team that is trying to win games and I'll show you a losing team. But take a team that refuses to lose, that "sets its heart on victory," and is willing to work hard enough to prepare for that victory, and I'll show you a winner.
When I meet a man who is "struggling with a sin" or "trying" to stop an addictive habit, I'm positive he'll be back at it when he has a moment of weakness or a moment of loneliness, sadness, or anger. But I meet men and women every day who once were living in sin, but they set their hearts to quit, and now they celebrate a day of victory with every setting of the sun.
Psalm 101:3 is one of those Bible verses that "winning" coaches are eternally attracted to. "I will set no worthless thing before my eyes" is the kind of thinking that puts the ball across the goal line. It's the kind of purposefulness that takes teams to the locker room shouting in victory! It's the kind of intentionality that takes a believer along the pathway of blamelessness on which all true believers have been called to live.
Philippians 3:16 – "However, let us keep living by that same standard to which we have attained."

If Jesus made us "blameless" on the day He was crucified, established our blamelessness on the day we placed our faith in Him, and called us to love blamelessly every day of our lives, what importance should we place on living that way?
Daniel 1:8 – "But Daniel made up his mind that he would not defile himself with the king's choice food or with the wine which he drank; so he sought permission from the commander of the officials that he might not defile himself."

How did Daniel's decision to "purpose his heart" to live by God's standards result in great blessing and honor?
1 Peter 2:9-12 – "But you are a chosen race, a royal priesthood, a holy nation, a people for God's own possession, so that you may proclaim the excellencies of Him who has called you out of darkness into His marvelous light; for you once were not a people, but now you are the people of God; you had not received mercy, but now you have received mercy. Beloved, I urge you as aliens and strangers to abstain from fleshly lusts which wage war against the soul. Keep your behavior excellent among the Gentiles, so that in the thing in which they slander you as evildoers, they may because of your good deeds, as they observe them, glorify God in the day of visitation."

How does your "high calling" from God motivate you to purpose your heart to godly living?
Ephesians 2:10 – "For we are His workmanship, created in Christ Jesus for good works, which God prepared beforehand so that we would walk in them."

How does a commitment to "live by purpose" in pursuit of the good works prepared for us compare to "going with the flow"?
Psalm 37:5-6 – "Commit your way to the Lord, trust also in Him, and He will do it. He will bring forth your righteousness as the light and your judgment as the noonday."

What do these verses suggest God will do in response to our commitment to live by purpose for Him?
1 Kings 8:61 – "Let your heart therefore be wholly devoted to the Lord our God, to walk in His statutes and to keep His commandments, as at this day."

In what ways do you tend to justify, rationalize, cop out, and otherwise fail to walk fully committed to Christ?
How do you believe God is calling you to live differently today?
John 13:15 – ​"For I gave you an example that you also should do as I did to you."
From today's scripture, how does ​THE​ Shepherd inspire ​you​ to shepherd ​your​ flock?
"For we are His workmanship, created in Christ Jesus for good works, which God prepared beforehand so that we would walk in them" (Ephesians 2:10).
A​doration, ​C​onfession, ​T​hanksgiving, ​S​upplication