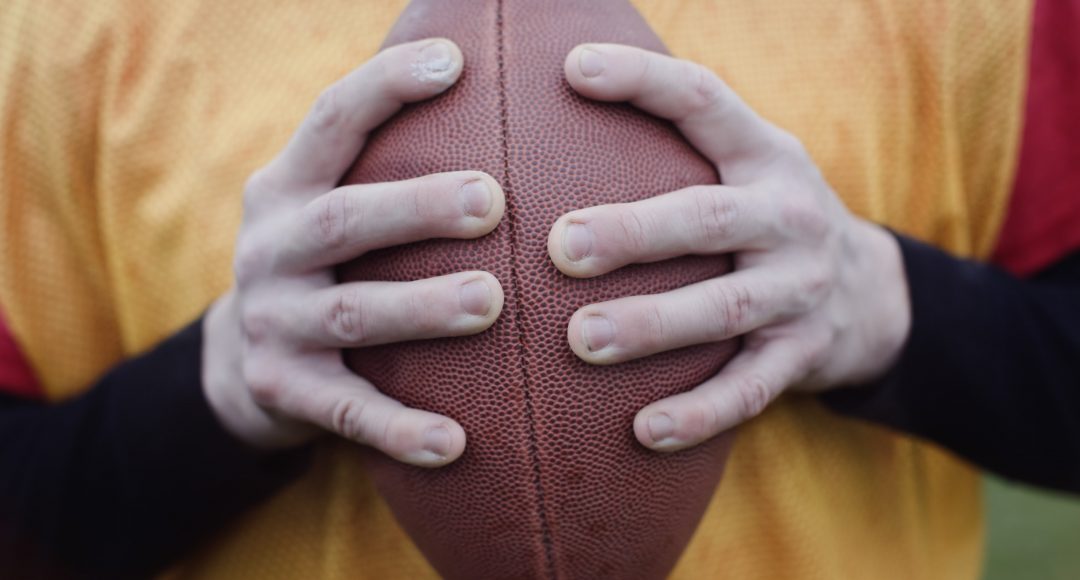 "Who will stand up for me against evildoers? Who will take his stand for me against those who do wickedness? If the Lord had not been my help, my soul would soon have dwelt in the abode of silence" (Psalm 94:16-17).
Psalm 94
T he keenly talented veteran quarterback Alex Smith suffered a season-ending injury when the Houston Texans' 288-pound defensive end, J.J. Watt, and 183-pound blitzing cornerback, Kareem Jackson, sacked Smith with 7 minutes 43 seconds left in the third quarter of a November 18, 2018, game. Smith broke both the tibia and fibula of his right leg when all 471 pounds of Watt and Jackson crushed his quaking body.
The injury occurred 33 years to the day after then-Redskins quarterback Joe Theismann suffered a career-ending injury in a game against the New York Giants. Theismann's injury occurred during a Monday night game in 1985.
Theismann's fateful moment happened on a "flea flicker" play as the Giants' linebackers Lawrence Taylor and Harry Carson blitzed and crushed Theismann to the ground. Theismann said it sounded like two muzzled gunshots when his tibia and fibula snapped under the grip of the 240-pound raging body of perhaps the most-feared defenseman in the NFL, Lawrence Taylor. From that point forward, NFL owners began to allot millions of dollars to those who defend the priceless safety of their quarterbacks, the left and right offensive tackles.
The left tackle is often the second-highest-paid player on the team. These 300-pound giants pull in salaries in excess of $10 million per season. The Tennessee Titans recently signed a five-year deal worth $80 million with left tackle Taylor Lewan.
Defending the quarterback of an NFL team costs a team tens of millions of dollars. Defending you and I cost God the life of His Son.
.
Psalm 94:18 – "If I should say, 'My foot has slipped,' Your lovingkindness, O Lord, will hold me up."
Psalm 17:5 – "My steps have held fast to Your paths. My feet have not slipped."
Psalm 73:2 – "But as for me, my feet came close to stumbling, my steps had almost slipped."How does Jesus defend you when you fall?
When did your foot slip recently?
How did He come to your rescue?
Psalm 62:6 – "He only is my rock and my salvation, my stronghold; I shall not be shaken."How does Jesus defend you against worry?
What things in your life do you habitually become anxious about?
Psalm 94:22 – "But the Lord has been my stronghold, and my God the rock of my refuge."
Deuteronomy 32:4 – "The Rock! His work is perfect, for all His ways are just; a God of faithfulness and without injustice, righteous and upright is He."How does Jesus defend you when you're weak?
Describe a personal weakness with which you need Him the most.
2 Samuel 22:3 – "My God, my rock, in whom I take refuge, my shield and the horn of my salvation, my stronghold and my refuge; my savior, You save me from violence."How does Jesus defend you when you're afraid?
What do you tend to fear?
Romans 8:32-34 – "He who did not spare His own Son, but delivered Him over for us all, how will He not also with Him freely give us all things? Who will bring a charge against God's elect? God is the one who justifies; who is the one who condemns? Christ Jesus is He who died, yes, rather who was raised, who is at the right hand of God, who also intercedes for us."How does Jesus defend your salvation?
When do you doubt God's never-absent, never-tardy, never-ending love? Why?
Psalm 94:19 – "When my anxious thoughts multiply within me, Your consolations delight my soul."In referring to this passage, expositor John Gill writes, "The reference here spoken of can be of no other than The Messiah. … He is both King and Shepherd. … Christ feeds His flock, He leads them out in God's pastures, protects them from all their enemies, He feeds them with Himself, The Bread of Life … and all this, 'in the strength of The Lord.' And with His gospel, the rod of His strength, and in such manner as to defend His flock from all that would devour them: In the majesty of the name of the Lord His God" (emphasis added).How does this prophetic description of Jesus the Messiah bring the majesty of God "down to earth" and personalize it for you?
 John 13:15 – ​"For I gave you an example that you also should do as I did to you."
From today's scripture, how does ​THE​ Shepherd inspire ​you​ to shepherd ​your​ flock?
"He only is my rock and my salvation, my stronghold; I shall not be shaken" (Psalm 62:6).
A​doration, ​C​onfession, ​T​hanksgiving, ​S​upplication