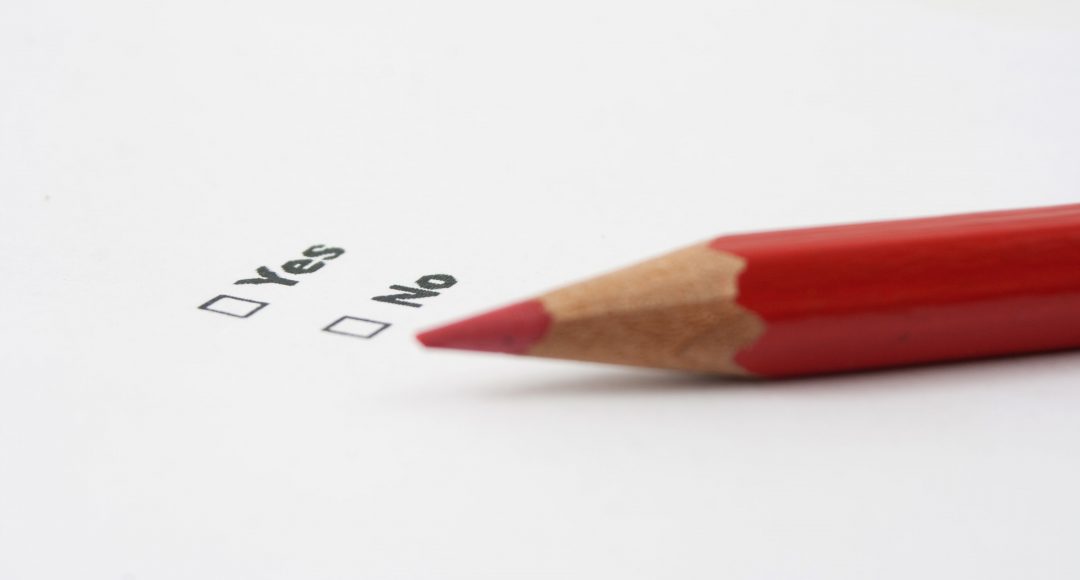 "For I know that the Lord is great and that our Lord is above all gods. Whatever the Lord pleases, He does, in heaven and in earth, in the seas and in all deeps" (Psalm 135:5-6).
Psalm 135
What are your "positives?"
Either God exists or He doesn't.
Yes                  No
Either God is the cosmos creator or He's not.
Yes                  No
Either He is sovereign or He's not.
Yes                  No
Either His word is accurate or it's not.
Yes                  No
Either Jesus came to the earth as God's only Son or He didn't.
Yes                  No
Either He was crucified or He wasn't.
Yes                  No
Either His crucifixion was necessary to save us from hell or it wasn't.
Yes                  No
Either He was resurrected from the dead or He wasn't.
Yes                  No
Either faith in Jesus provides eternal life for sincere believers or it doesn't.
Yes                  No
Either Jesus is your Lord or He isn't.
Yes                  No
"No one can serve two masters; for either he will hate the one and love the other, or he will be devoted to one and despise the other. You cannot serve God and wealth" (Matthew 6:24).
During the Roman imprisonment of the apostle Paul, the conditions must have been horrible and his living conditions deplorable. Compared to the living standards we enjoy today, even the life of an average man living in freedom in that day was hard during the best of times. For Paul, with his body beaten by whips, rods, and stones many times over and then chained to a Roman guard in his tiny area of confinement, his circumstances must have been dire. The ridicule of the Roman guard was inevitable, and yet Paul's foundation was firm and sound: "For this reason I also suffer these things, but I am not ashamed; for I know whom I have believed and I am convinced that He is able to guard what I have entrusted to Him until that day" (2 Timothy 1:12).
He was positive that God created him; that Jesus, God's Son, had been sent to forgive his sins; and that Jesus' resurrection was real and true. Paul's certainty of God's sovereign, graceful existence made his earthly conditions "momentary and light afflictions."
Knowing God with unwavering faith yields perseverance. Knowing God with unshakable character yields perseverance. And best of all, knowing God with unquestionable hope yields perseverance.
 
2 Chronicles 20:6 – "And he said, "O Lord, the God of our fathers, are You not God in the heavens? And are You not ruler over all the kingdoms of the nations? Power and might are in Your hand so that no one can stand against You."
Job 40:2 – "Will the faultfinder contend with the Almighty? Let him who reproves God answer it."

How did you answer the yes or no choices (your "positives") in the quiz above?
What do these passages tell you about the source of courage? If God is all-powerful and your faith is unwavering, how much more courageous should you be? How true is that of you today?
Psalm 111:6 – "He has made known to His people the power of His works, in giving them the heritage of the nations."
Psalm 56:11 – "In God I have put my trust, I shall not be afraid. What can man do to me?"

What is your greatest fear? What impact do these passages have on your fear?
Revelation 15:3 – "Great and marvelous are Your works, O Lord God, the Almighty; righteous and true are Your ways, King of the nations!"

How do your "positives" influence your moral decisions and integrity issues?
1 Chronicles 29:11 – "Yours, O Lord, is the greatness and the power and the glory and the victory and the majesty, indeed everything that is in the heavens and the earth; Yours is the dominion, O Lord, and You exalt Yourself as head over all."

If you believe the words of this passage, how should your prayer life and Scripture-seeking life be different?
Hebrews 12:1-2 – "Therefore, since we have so great a cloud of witnesses surrounding us, let us also lay aside every encumbrance and the sin which so easily entangles us, and let us run with endurance the race that is set before us, fixing our eyes on Jesus, the author and perfecter of faith, who for the joy set before Him endured the cross, despising the shame, and has sat down at the right hand of the throne of God."

As Jesus lived to reflect God's sovereign goodness, how should you live? How should Jesus' staunch commitment to His purpose influence yours?
John 13:15 – ​"For I gave you an example that you also should do as I did to you."
From today's scripture, how does THE Shepherd inspire you to shepherd your flock?
"But when Christ appeared as a high priest of the good things to come, He entered through the greater and more perfect tabernacle, not made with hands, that is to say, not of this creation; and not through the blood of goats and calves, but through His own blood, He entered the holy place once for all, having obtained eternal redemption" (Hebrews 9:11-12).
Adoration, Confession, Thanksgiving, Supplication