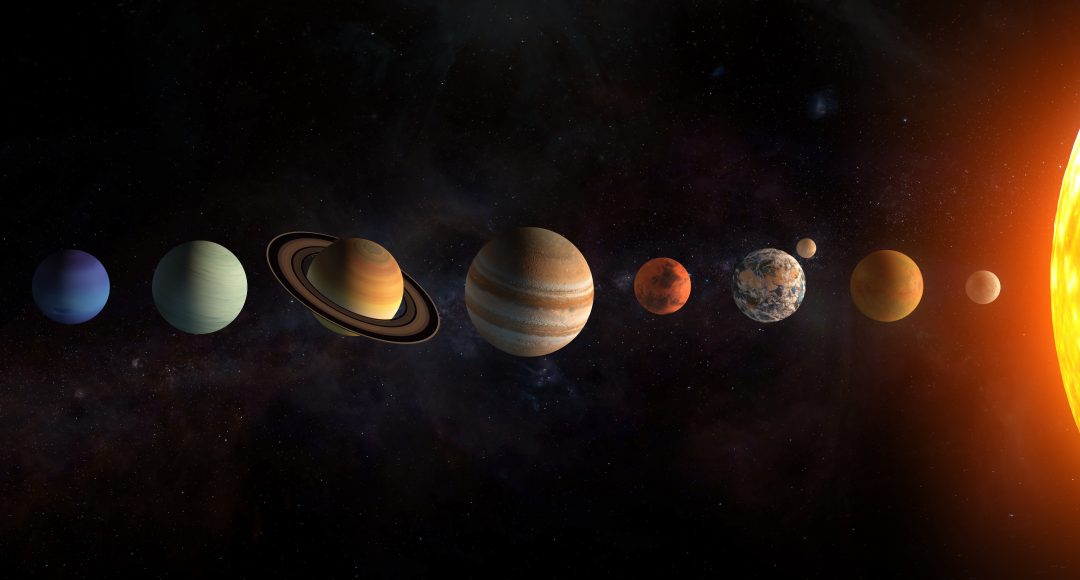 "My heart is steadfast, O God; I will sing, I will sing praises, even with my soul. Awake, harp and lyre; I will awaken the dawn! I will give thanks to You, O Lord, among the peoples, and I will sing praises to You among the nations. For Your lovingkindness is great above the heavens, and Your truth reaches to the skies. Be exalted, O God, above the heavens, and Your glory above all the earth" (Psalm 108:1-5).
Psalm 108
T
he sun is 864,938 miles in diameter and shines upon the earth from its solar perch approximately 92,955,807 miles away. Every square inch of the sun exudes over 300,000 candlepower of light, burning at a temperature of about 10,000 degrees Fahrenheit. Our planet is adequately warmed by absorbing one billionth of the sun's remarkable power.
Yet, the sun is but a baby star in the cosmic expanse that surrounds us. There are more than 10 septillion (10 followed by 24 zeros) active stars in our known cosmos. Most of them dwarf the sun in power and magnitude. Polaris (the North Star of the Little Dipper star group) is 1,600 times more luminous than the sun. Deneb (in the Cygnus star group) is 196,000 times more luminous than the sun. But the most luminous of all is the Star R136 that maintains 8,700,000 times as much power as our sun.
Oh, the power of God!
To travel to our nearest neighbor, Mars, would require a vacation planner 571,000 hours if you were to obey the 70 m.p.h. speed limit of the American interstate highway. But if you speed up your space traveler to the speed of light (600 million, million m.p.h.), you could reach the sun in 1 light year, Polaris in 323 light years, and Deneb in 2,616 light years. At such a speed you could reach our nearest neighboring galaxy, Sagittarius Dwarf Elliptical, in 179,000 light years, and the picturesque Whirlpool Galaxy in 23.16 million light years. But it would take a staggering 13.4 billion light years to travel to GN-z11 Galaxy in the outer banks of our known cosmos. Many scientists believe we have only a tiny glimpse of that which lies beyond what our most-powerful telescopes can interpret.
Oh, the bigness of God!
And to think that the power of God and the bigness of God are only a small snapshot of all His attributes of majesty and splendor!
Beyond existence lies truth. Beyond truth lies knowledge. Beyond knowledge lies wisdom. Beyond wisdom lies relationship. Beyond relationship lies love. Beyond love lie awe, majesty, and wonder. Beyond wonder lies praise. Beyond praise lies worship. But the beauty of knowing and walking with God is this, "Beyond worship is steadfastness, the ultimate expression of admiration and love."
Lamentations 3:22-23 – "The Lord's lovingkindnesses indeed never cease, for His compassions never fail. They are new every morning; great is Your faithfulness."

The Greek term hedraios translates to "sitting, steadfast." Webster's dictionary defines the term steadfast as "firm in belief, determination, or allegiance." The synonym is faithful. Describe a heart that is steadfast for God.
Job 19:17-27 – "My breath is offensive to my wife, and I am loathsome to my own brothers. Even young children despise me; I rise up and they speak against me. All my associates abhor me, and those I love have turned against me. My bone clings to my skin and my flesh, and I have escaped only by the skin of my teeth. Pity me, pity me, O you my friends, for the hand of God has struck me. Why do you persecute me as God does, and are not satisfied with my flesh? Oh that my words were written! Oh that they were inscribed in a book! That with an iron stylus and lead they were engraved in the rock forever! As for me, I know that my Redeemer lives, and at the last He will take His stand on the earth. Even after my skin is destroyed, yet from my flesh I shall see God; whom I myself shall behold, and whom my eyes will see and not another. My heart faints within me!"

With this reminder of Job's steadfast heart, whom do you admire the most in terms of a steadfast heart? Why?
1 Peter 5:2-3 – "Shepherd the flock of God among you, exercising oversight not under compulsion, but voluntarily, according to the will of God; and not for sordid gain, but with eagerness; nor yet as lording it over those allotted to your charge, but proving to be examples to the flock."
Titus 1:7-8 – "For the overseer must be above reproach as God's steward, not self-willed, not quick-tempered, not addicted to wine, not pugnacious, not fond of sordid gain, but hospitable, loving what is good, sensible, just, devout, self-controlled."

Describe the steadfast heart that's demanded of one who is called to be a 'shepherd of the flock" and to pour the love of God into the heart of another.
2 Timothy 3:14-15 – "You, however, continue in the things you have learned and become convinced of, knowing from whom you have learned them, and that from childhood you have known the sacred writings which are able to give you the wisdom that leads to salvation through faith which is in Christ Jesus."
Jude 1:24-25 – "Now to Him who is able to keep you from stumbling, and to make you stand in the presence of His glory blameless with great joy, to the only God our Savior, through Jesus Christ our Lord, be glory, majesty, dominion and authority, before all time and now and forever. Amen."

How is the deepening of your love and admiration for God's steadfastness through the study of His Word causing you to grow in your steadfast love for, and commitment toward, Him?
Jude 1:20-21 – "But you, beloved, building yourselves up on your most holy faith, praying in the Holy Spirit, keep yourselves in the love of God, waiting anxiously for the mercy of our Lord Jesus Christ to eternal life."
1 Peter 4:1-2 – "Therefore, since Christ has suffered in the flesh, arm yourselves also with the same purpose, because he who has suffered in the flesh has ceased from sin, so as to live the rest of the time in the flesh no longer for the lusts of men, but for the will of God."

What is an area at the core of your heart where you long for your steadfastness to grow?
Colossians 3:5-10 – "Therefore consider the members of your earthly body as dead to immorality, impurity, passion, evil desire, and greed, which amounts to idolatry. For it is because of these things that the wrath of God will come upon the sons of disobedience, and in them you also once walked, when you were living in them. But now you also, put them all aside: anger, wrath, malice, slander, and abusive speech from your mouth. Do not lie to one another, since you laid aside the old self with its evil practices, and have put on the new self who is being renewed to a true knowledge according to the image of the One who created him."

How is God speaking to you today in terms of putting on "the new self": immoveable, unshakable, unwavering, and steadfast of heart?

John 13:15 – ​"For I gave you an example that you also should do as I did to you."

From today's scripture, how does ​THE​ Shepherd inspire ​you​ to shepherd ​your​ flock?

"Shepherd the flock of God among you, exercising oversight not under compulsion, but voluntarily, according to the will of God; and not for sordid gain, but with eagerness; nor yet as lording it over those allotted to your charge, but proving to be examples to the flock" (1 Peter 5:2-3).

A​doration, ​C​onfession, ​T​hanksgiving, ​S​upplication