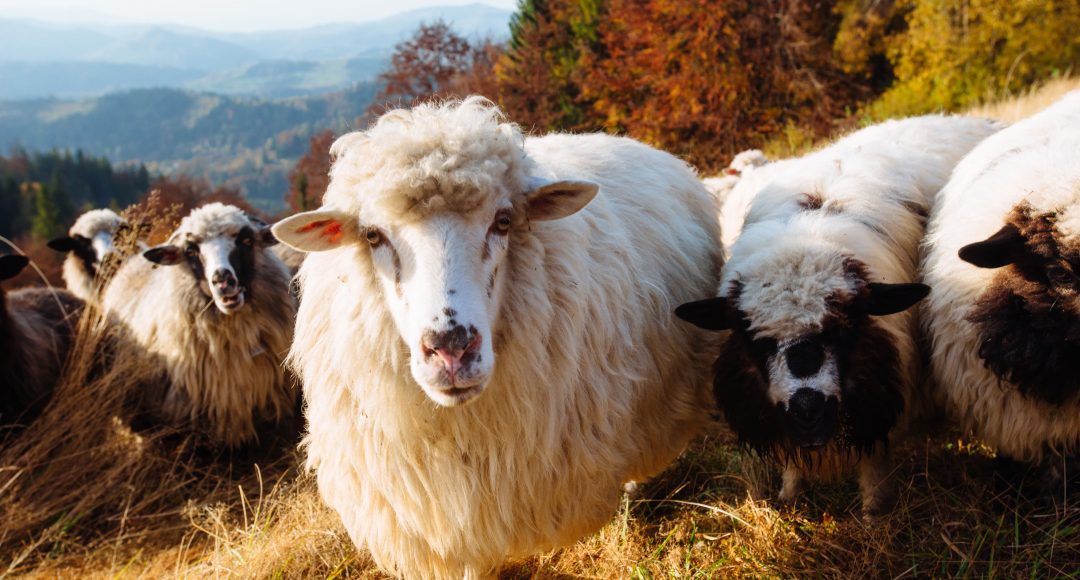 "Do not grant, O Lord, the desires of the wicked; do not promote his evil device, that they not be exalted. Selah. As for the head of those who surround me, may the mischief of their lips cover them" (Psalm 140:8-9).
Psalm 140
"Do not lead us into temptation, but deliver us from evil" (Matthew 6:13). In this most-well-known prayer from around the world, Jesus gives His followers the stark realization that only "the Great Shepherd of the Sheep" can protect His lambs from the snare of the enemy. Only "the Great Shepherd of the Sheep" can empower a follower to overcome sin. Only "the Great Shepherd of the Sheep" can build a heart that is blameless, without a spot or blemish; a mind that thinks pure thoughts; a mouth that utters consistent words of honor; and a soul that can be maintained respectfully.
In a foreshadowing of the great Lord's Prayer from the Sermon on the Mount, David breaks out with "the Cry of the Lamb" in Psalm 140:1-4: "Rescue me, O Lord, from evil men; preserve me from violent men who devise evil things in their hearts; they continually stir up wars. They sharpen their tongues as a serpent; poison of a viper is under their lips. Selah. Keep me, O Lord, from the hands of the wicked; preserve me from violent men who have purposed to trip up my feet."
Jesus knew full well that Satan came only to "steal and kill and destroy" (John 10:10), that the enemy's voice speaks only evil lies continuously; that the lamb is helpless before him without God's hand of protection. So He told us to pray like David and acknowledge God's sole authority to provide and protect.
Exodus 14:13-14 – "But Moses said to the people, 'Do not fear! Stand by and see the salvation of the Lord which He will accomplish for you today; for the Egyptians whom you have seen today, you will never see them again forever. The Lord will fight for you while you keep silent.'"

What is Moses saying to you today?
2 Samuel 22:3-4 – "My God, my rock, in whom I take refuge, my shield and the horn of my salvation, my stronghold and my refuge; my savior, You save me from violence. I call upon the Lord, who is worthy to be praised, and I am saved from my enemies."

Describe a time when you went to other sources looking for spiritual and/or emotional protection. Where did you turn? What did you learn?
When did you learn to cry out to God for protection? How were you made aware that He and only He could protect you from evil?
Psalm 34:19 – "Many are the afflictions of the righteous, but the Lord delivers him out of them all."
Proverbs 18:10 – "The name of the Lord is a strong tower; the righteous runs into it and is safe."

How do you relate to David and Solomon in passages such as these?
Nahum 1:7 – "The Lord is good, a stronghold in the day of trouble, and He knows those who take refuge in Him."
Zephaniah 3:17 – "The Lord your God is in your midst, a victorious warrior. He will exult over you with joy, He will be quiet in His love, He will rejoice over you with shouts of joy."

What does it mean to you to know He is your protector?
When is it difficult for you to trust Him alone for protection? Why?
2 Corinthians 4:8-9 – "We are afflicted in every way, but not crushed; perplexed, but not despairing; persecuted, but not forsaken; struck down, but not destroyed."
Ephesians 6:13 – "Therefore, take up the full armor of God, so that you will be able to resist in the evil day, and having done everything, to stand firm."

What would you say to a friend who is feeling persecuted by the enemy?
John 13:15 – ​"For I gave you an example that you also should do as I did to you."
From today's scripture, how does THE Shepherd inspire you to shepherd your flock?
 "The name of the Lord is a strong tower; the righteous runs into it and is safe" (Proverbs 18:10).
Adoration, Confession, Thanksgiving, Supplication