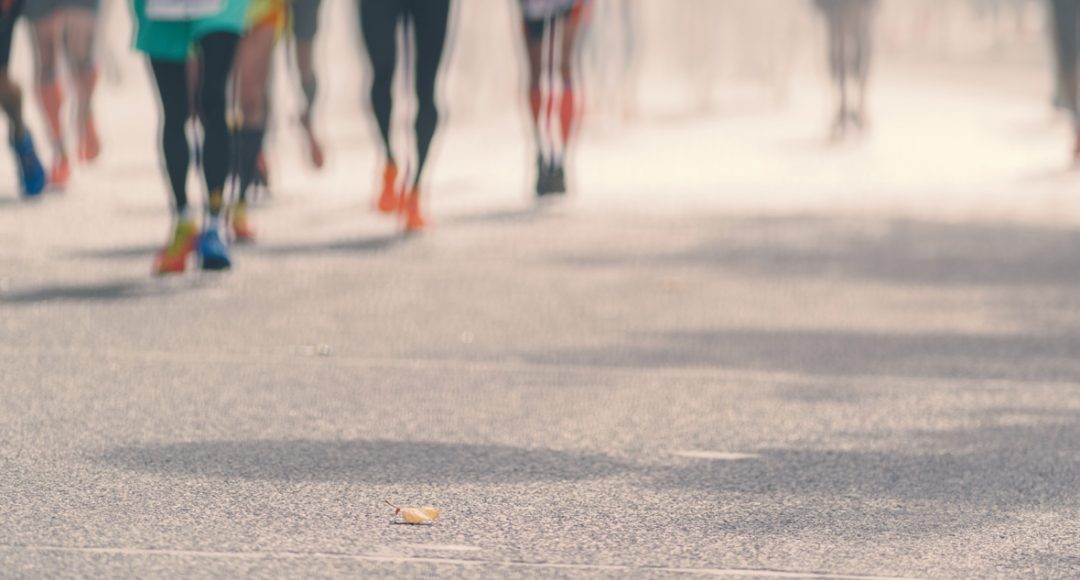 M

y friend Jim Ryun is one of the all-time great track and field distance runners. He was the first high school athlete to run a mile in under four minutes. He was the last American to hold the world record for that distance. He

still

holds the American junior record times (ages 19 and under) for three distances, including the mile—records he set 50 years ago.

As if all that weren't enough, Jim also served his country honorably as a member of the U.S. House of Representatives from Kansas from 1996 to 2007.

Jim also represented the U.S. in three Olympic games, winning a silver medal in the 1,500 meters (a distance known as the metric mile) in the 1968 games in Mexico City.

So, in a lifetime of career and personal highlights, on the track and in the Congress, what does Jim point to as the greatest moment of his life? Likely not what you'd expect. He identifies that moment as coming when he experienced probably the most spectacular failure of his running career.

The scene was the 1972 Summer Olympics in Munich, Germany. At that point, Jim had been the best miler in the world for 15 years. Competing again in the 1,500 meters, he was easily one of the early favorites to take home the gold this time.

In a qualifying heat, however, as he ran to advance toward the finals, another runner tripped him, and Jim went sprawling to the ground. As he lay on the track, stunned, the pack of less-talented runners passed him by and left him behind. By the time he recovered, there was no way for him to catch up. His Olympic hopes and dreams were gone in a heartbeat.

How could such a disaster ever become his greatest moment?

Here's how Jim explained it to me: "That was the greatest moment of my life because it was on that day, as I lay on the track and lost the race, that I truly gave my heart to Christ and began to live the life God wanted me to."

Jim went on to build a great family with his wonderful wife, Anne, who loves him for his Christian character. Do you think he would trade that away for a gold medal? Do you think he would choose the medal over that seat in Congress that he earned because of his godly heart? I don't think so either.

2 Corinthians 12:10: "Therefore I am well content with weaknesses, with insults, with distresses, with persecutions, with difficulties, for Christ's sake; for when I am weak, then I am strong."

In our own lives, if you and I are expecting a smooth track, free from any stumbles or trip-ups, we're in for sure disappointment. Look at the words the apostle Paul used to describe his Christian life: weaknesses, insults, distresses, persecutions, and difficulties. And he could have gone on. But his point was that even though he faced such things, he was still content because God remained his source of strength.

We generally choose our heroes because of their strengths. Yet we have much to learn from the heroic examples of people like Paul and Jim Ryun. In his failing, Jim became a success. In his weakness, he became so strong. In dying to himself, he was born into eternal life.

May I encourage you this month, moms, to tell your kids the story of Jim Ryun. Ask them to remember him when life sends them sprawling. And challenge them, in those moments of failure, to learn to lean on God and His strength just as Jim did.