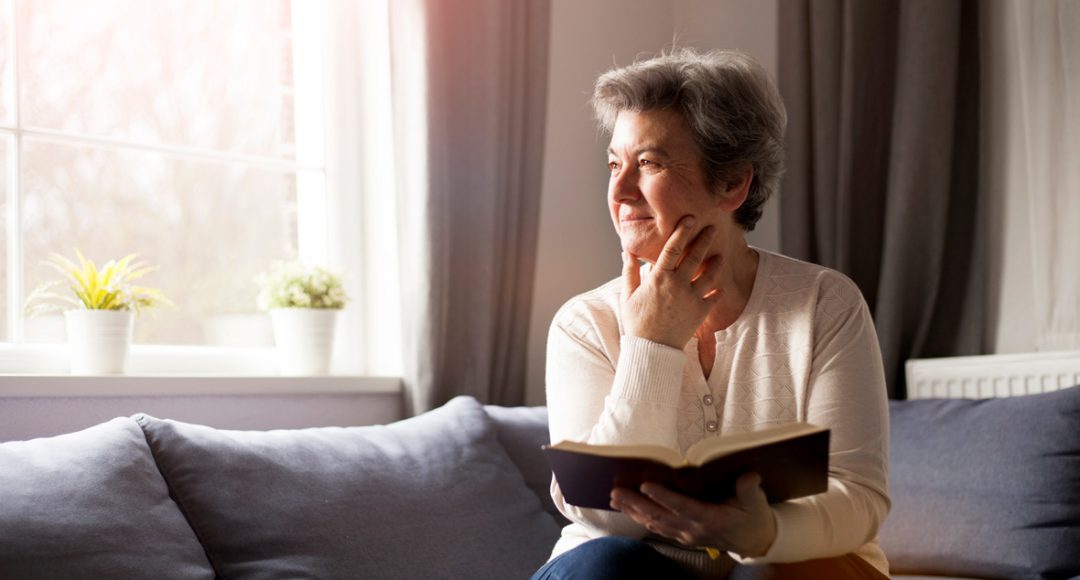 "I will give You thanks with all my heart" Psalm 138:1a.
Psalm 138
I
n the brilliant book
The HeartMath Solution
, by Doc Lew Childre and Howard Martin, endorsed by many doctors and psychologists alike, the case is made for the emotional and intellectual influence of the human heart. The book asserts that your mood, your demeanor, your attitude, your words, and your actions are dependent on whether you are controlled by your brain or your heart.
Your heart, research shows, is the source of grace, peace, tenderness, kindness, and love.
Your brain, in contrast, is the source of anger, bitterness, unkindness, and fear. The book claims that you can "amp up" your heart by being thankful. In the same way you plug in your smartphone at night, you can plug in and recharge your heart by maintaining an attitude of gratitude, and you will then be known as a man or woman of grace rather than a man or woman of fear.
In the summer of 2018, Time magazine did an exhaustive study titled "The Science of Happiness." The magazine came to the same conclusion. Happy people are thankful people.
Thankfulness and happiness are synonyms. Gloominess and entitlement are likewise synonyms. First Thessalonians 5:18 exhorts, "In everything give thanks; for this is God's will for you in Christ Jesus." There is no poem, no song, no sonnet, no story, no theatrical script more beautifully written on the subject of thanksgiving than Psalm 138.
In this psalm (essential to memorize and meditate on regularly), God is appreciated for His lovingkindness, His provision, His sovereignty, His greatness, His glory, His regard for the meek, His help in times of trouble, His salvation, His willingness to accomplish our greatest concerns, and His everlasting love.
1. Psalm 138:2 –"I will bow down toward Your holy temple and give thanks to Your name for Your lovingkindness and Your truth; for You have magnified Your word according to all Your name."
Lovingkindness is God's love demonstrated by what He has done for us. Our response should be unbridled thanksgiving. How well does your heart respond to His lovingkindness?
2. Psalm 138:3 –"On the day I called, You answered me; You made me bold with strength in my soul."
Do you believe God is attentive to your prayers? Why or why not? How does this affect your level of thankfulness?
3. Psalm 138:7-8 – "Though I walk in the midst of trouble, You will revive me; You will stretch forth Your hand against the wrath of my enemies, and Your right hand will save me. The Lord will accomplish what concerns me; Your lovingkindness, O Lord, is everlasting; do not forsake the works of Your hands."
List three to five things God does that make you thankful:
4. Philippians 4:6 – "Be anxious for nothing, but in everything by prayer and supplication with thanksgiving let your requests be made known to God."

Why does thanksgiving eradicate worry and fear?
5. 2 Chronicles 5:13 –"In unison when the trumpeters and the singers were to make themselves heard with one voice to praise and to glorify the Lord, and when they lifted up their voice accompanied by trumpets and cymbals and instruments of music, and when they praised the Lord saying, 'He indeed is good for His lovingkindness is everlasting,' then the house, the house of the Lord, was filled with a cloud."
What has God done for you that deserves trumpets, cymbals, orchestras, and singers? In practical ways, what can you do in your daily life to bring "the orchestra of thanksgiving" to Him?
 ​"For I gave you an example that you also should do as I did to you."From today's scripture, how does ​THE​ Shepherd inspire ​you​ to shepherd ​your​ flock? John 13:15​
"On the day I called, You answered me; You made me bold with strength in my soul" Psalm 138:3.
A​doration, ​C​onfession, ​T​hanksgiving, ​S​upplication