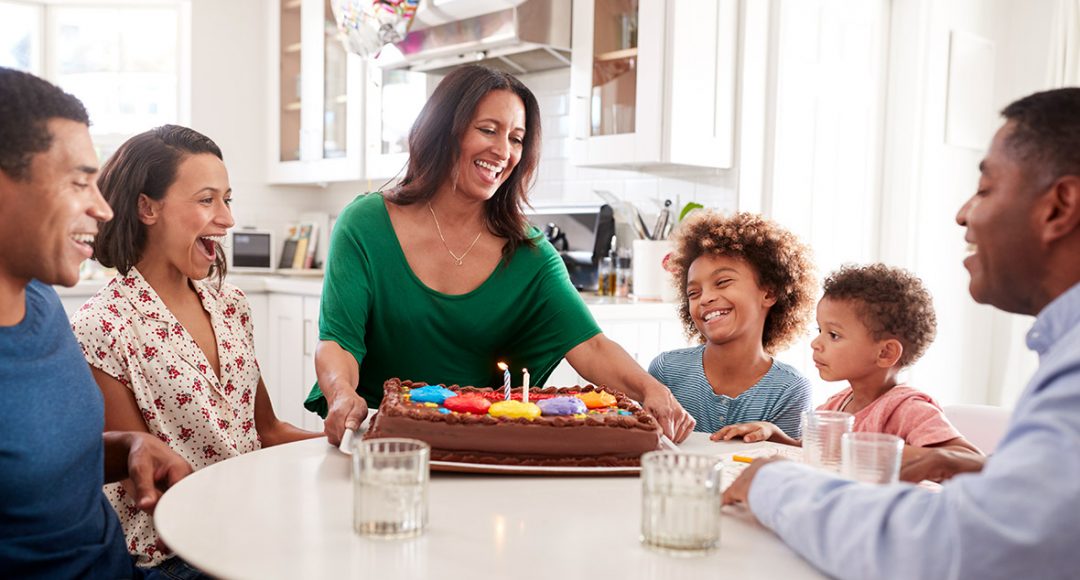 CREATE MOMENTS WORTH SAVORING
S
ome moments happen even if you didn't plan for them, but many more moments and memories can be created with a little more intentionality and consistency. Here are 44 ideas I put together as a resource for our
Heart of Mom Gathering
events.
Paying it forward – Jesus wants us to give without expecting anything in return. Write a bunch of fast food restaurants on pieces of paper, let your kids draw one out. Then go through the drive-thru and pay for the order behind you. Let your kids hand the money to the cashier and let them tell the cashier they want to pay for the person behind them.
Keep a "blessings" journal with your kids. Ask your kids how God has blessed them throughout the week and keep record. Then read it back to them every other month and talk about how this journal helps remind us all the good things God has done for us.
Create a standard family night for your home. Make a tradition to have pizza, watch a movie, play board games, etc. Guard and protect this night so that the family knows they will always be together then.
Take your kids Christmas shopping for their siblings. You could give them money, or truly teach them about giving by letting them save and use their money for this. Teach them about the joy that comes from giving.
Give each kid one day to skip school each year. They can plan this day and have a date with a parent all day.
At night guide children through prayer. Ask each child for what they are thankful to God for, their prayer requests, make sure to ask if there are any specific "people" they want to pray for and include that in a family prayer.
Become a home away from home, especially to the teenagers and college kids (lots of Kamp staff). Open your home up to many knowing that your kids take pleasure in having your home as the "home base" for so many of their friends and functions.
Get involved in your community and volunteer with your kids. Your local food pantry might let kids stalk shelves, be a "bagger" or carry out volunteer.
Be intentional to invite one new person over for dinner every other week. Have your kids get involved in the planning of what to eat, making the meal, or even prep your kids with questions of things that they could ask your guest. At the beginning or end of the meal, make sure to have your family pray something specific for your guest.
Always tuck your kids in! No matter how tired you are, make time for that at the end of the day. Use this time to specifically encourage them and let them know that you adore them!
Roast marshmallows on the grill and lay on the driveway to watch the stars come out. Use this peaceful environment to talk about how God created the entire universe and how big it is!
Take your child to the altar and pray with them when they are being a difficult teenager, reiterate how much you love them despite the current feud.
Enjoy reading a bedtime book and praying… cleaning the house will wait.
Take your kids on a "coffee date". Get up early and before school take your kids to a local coffee shop where you enjoy your coffee and your kid enjoys hot chocolate and ask them about how their life is going, remind them how important they are to you and God, ask them about their hopes and dreams and pray with them before you take them onto school.
Plan yearly vacations. Big or small and include your kids on asking where they would want to go, what they want to see, what they want to do.
Set out an amount of money on the table every Sunday after church and challenge your kids to think of creative ways to bless someone else that week! It is so fun to cultivate a culture of generosity in your home!
Have a family game night at Target.  Each family member draws a name and then we shop for thirty minutes with $5 or $10 each for the chosen family member. Then go back home, wrap the gifts, and see who was the most creative in buying for their person, who had the best value, and who was the most thoughtful of his/her recipient – without going over the maximum $ amount.  Really fun for teenagers!
Decorate the Christmas tree together as a family – every year!
Turn everyday errands into quality time by taking your child along and ask intentional questions (and stopping at Sonic doesn't hurt)
Say "Make it the best day ever" to your kids almost every day when they leave for school.
Have an impromptu dance party! Let your kids see you be silly! Find a song that they love and turn it up loud. Get the whole family dancing and all learn a new move together.
Go camping (glamping!) together. Each bring 20 conversation questions for the other one to answer. Each bring 1-5 favorite bible verses to discuss. Talk about "dreams and aspirations", "your spiritual journey", "fears and worries", "things I'm thankful for".
Have your kids help you make a birthday cake for Jesus during the Christmas season and have them blow out the candles, reminding them of the true reason for the season.
Surprise your kids at their school lunch with a McDonald's Happy Meal and sit down with them to eat. Invite their friends to pray along with you at the lunch table.
Set up a tent on top of your trampoline and have a "camp out" in your backyard. So many opportunities to talk to your kids about God's creations, star gaze, or when it's dark remind them that when they are afraid they can pray to God for comfort.
Enjoy the awkward pre-teen years with braces… know that ugly duckling turns into a beautiful swan way too soon!
Read a book together as a family at nighttime. (Chronicles of Narnia would be a great one!) Have the kids talk about if they were a character which one they would be and why. Talk about the trials the characters went through and what you would do in the same situation.
Watch the same Christmas movies and read the same Christmas books together as a family – every year!
Make cinnamon rolls on Sunday mornings before Sunday School and church (breakfast tradition). Make church attendance a priority in our family's life.
Go watch the Christmas Carol with all of your family and your extended family at Silver Dollar City each year.
With school's approval, talk with your kids about how God made each person special and unique. Then have them write encouraging words on sticky notes and hand them to their teachers and classmates.
Create the Disney moments when they lose a tooth and "Tinker Bell" delivers the goods!
Have a "yes day" with your kids. Give them boundaries, an amount of money to spend, mileage you will travel, and then let them know that whatever they ask for, for the day you will say yes to. Use it as an opportunity to teach them about the blessing of when we "say yes" to God's plan for our lives
Have "cooking shows" with your children when they are young. Narrate all that you are doing in the kitchen (introductions and all), and pretend that you have a televised cooking show.  Then invite the boys (dad and brother) to eat.
Read Luke 2 before you open Christmas presents – every year!
Put on Christmas pajamas with your kids and go watch a movie in the movie theater on Christmas Eve.
Craft time! Have your kids cut out templates of a headband with big ears and incorporate the bible verse "listen to God" or "God says listen to your parents".
Build something together! Make a treehouse, take a painting class, stack firewood, use this as a lesson of how something may have been hard to do, but how accomplished we feel at the end. When we do hard things we realize how weak we are and the blessings from being dependent on Jesus.
Send "goodies" to Kamp to let your kids know how much they are loved.
Walk through the woods or city park together on a Saturday morning. Photograph flowers and leaves of trees then go home and identify them on Google.
When your toddler still wants you to hold the bottle!
Surprise your children with a special meal, like a "Cruise Themed" dinner from "Momma's Gourmet Restaurant" to include 3 served "courses" – a fun appetizer, a main dish, and a 3rd course dessert – even as simple as a donut hole with pudding that has sprinkles on top.
Plan a scavenger hunt with clues to different places/activities
Mommy and Me, Daddy and Me date nights with each child individually. Let your kids plan them!