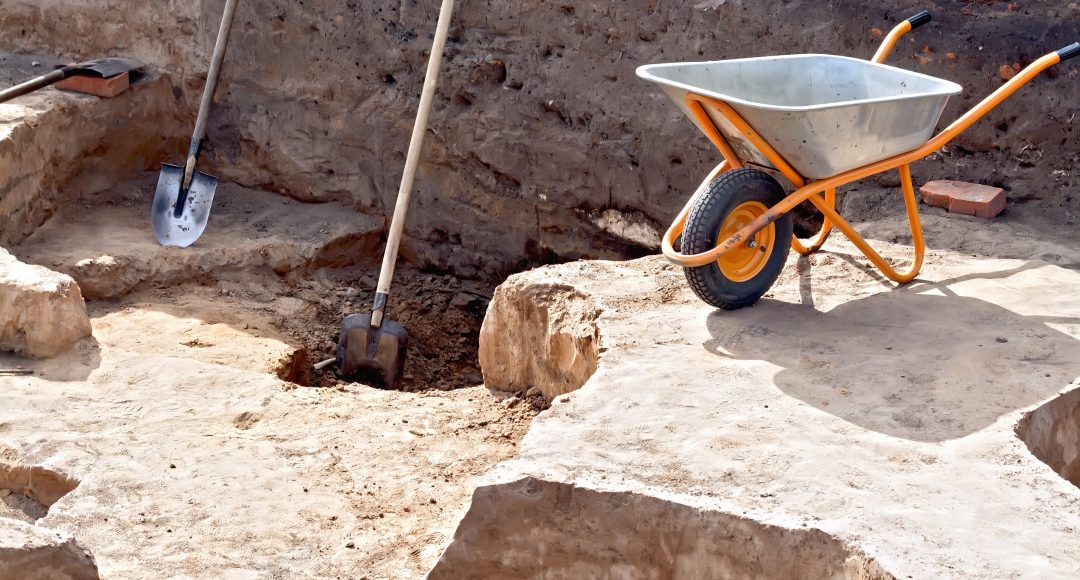 "The righteous man will flourish like the palm tree, he will grow like a cedar in Lebanon" (Psalm 92:12).
Psalm 92
I
  memorized this short poem 62 years ago; I never forgot it:
"A toadstool grows up overnight,
Learn the lesson little folk.
An oak it grows 100 years,
But then it is an oak."
Growing up in "clay country," digging post holes with handheld post hole diggers in southeast Texas, was almost impossible, with concrete-hard red clay lying in layers just beneath the surface. That red clay has laid many a blister on the hands of cattle farmers who embarked on fence-building in the Brazos County of my youth.
Moving to southwest Missouri and continuing my quest to dig post holes and plant trees was no vacation either! In Taney County and Stone County, Missouri, the issue is rock … brick-hard limestone either on the surface or often just below. They don't call it Stone County for nothing. It has earned its reputation! If it's not solid rock, it's prolific chunks of rock and subsurface boulders that make digging a nightmare for the farmers and tree-planters alike.
Earnie Bohner is the hardest-working man I know. This dear, godly man has fulfilled his dream to bring and maintain a picturesque and highly productive blueberry and blackberry farm in the heart of Stone County, Missouri. That man has worked his hands and fingers into rough, solid calluses from four decades of introducing imported topsoil, fertilizers, and mulch by the truckload above the stony, stubborn subsoil. I take my hat off to that dear man. Turning rocky soil into fertile farming soil is surely one of the most-difficult jobs in America. Hats off to you, Earnie! You've taught me a lot about work, life, and godly living.
Jeremiah 17:8 –​ ​"For he will be like a tree planted by the water, that extends its roots by a stream and will not fear when the heat comes; but its leaves will be green, and it will not be anxious in a year of drought nor cease to yield fruit."
Psalm 1:3 – "He will be like a tree firmly planted by streams of water, which yields its fruit in its season and its leaf does not wither; and in whatever he does, he prospers."What are the common elements in these descriptions by Jeremiah and the psalmist?
What is required for a tree to stand firmly in a hurricane or the heat of summer?
What do you need to do to make the rest of your life a giant, fruit-bearing, storm-resistant tree?
Psalm 92: 6-7–​ ​"A senseless man has no knowledge, nor does a stupid man understand this: that when the wicked sprouted up like grass and all who did iniquity flourished, it was only that they might be destroyed forevermore."
Why does wickedness sprout up quickly while goodness takes a lifetime to grow?
Matthew 13:3-9 – "And He spoke many things to them in parables, saying, 'Behold, the sower went out to sow; and as he sowed, some seeds fell beside the road, and the birds came and ate them up. Others fell on the rocky places, where they did not have much soil; and immediately they sprang up, because they had no depth of soil. But when the sun had risen, they were scorched; and because they had no root, they withered away. Others fell among the thorns, and the thorns came up and choked them out. And others fell on the good soil and yielded a crop, some a hundredfold, some sixty, and some thirty. He who has ears, let him hear."
What makes a person's heart "fertile soil"? Why is fertile soil essential to growth in regard to a believer's becoming "a tree firmly planted"?____What are the ingredients of fertile soil? Stretch yourself, fill in all ten:
Proverbs 9:9 – "Give instruction to a wise man and he will be still wiser, teach a righteous man and he will increase his learning."
2 Timothy 2:2 – "The things which you have heard from me in the presence of many witnesses, entrust these to faithful men who will be able to teach others also."
2 Timothy 3:16-17 – "All Scripture is inspired by God and profitable for teaching, for reproof, for correction, for training in righteousness; so that the man of God may be adequate, equipped for every good work."
1 Thessalonians 5:18 – "In everything give thanks; for this is God's will for you in Christ Jesus."
Jeremiah 29:12 – "Then you will call upon Me and come and pray to Me, and I will listen to you."
2 Chronicles 16:9a – "For the eyes of the Lord move to and fro throughout the earth that He may strongly support those whose heart is completely His."
2 Timothy 1:7 – "For God has not given us a spirit of timidity, but of power and love and discipline."
Matthew 28:19 – "Go therefore and make disciples of all the nations, baptizing them in the name of the Father and the Son and the Holy Spirit."
Hebrews 10:24-25 – "And let us consider how to stimulate one another to love and good deeds, not forsaking our own assembling together, as is the habit of some, but encouraging one another; and all the more as you see the day drawing near."
Acts 1:8 – "But you will receive power when the Holy Spirit has come upon you; and you shall be My witnesses both in Jerusalem, and in all Judea and Samaria, and even to the remotest part of the earth."
 John 13:15 – ​"For I gave you an example that you also should do as I did to you."
From today's scripture, how does ​THE​ Shepherd inspire ​you​ to shepherd ​your​ flock?
"He will be like a tree firmly planted by streams of water, which yields its fruit in its season and its leaf does not wither; and in whatever he does, he prospers" (Psalm 1:3).
A​doration, ​C​onfession, ​T​hanksgiving, ​S​upplication