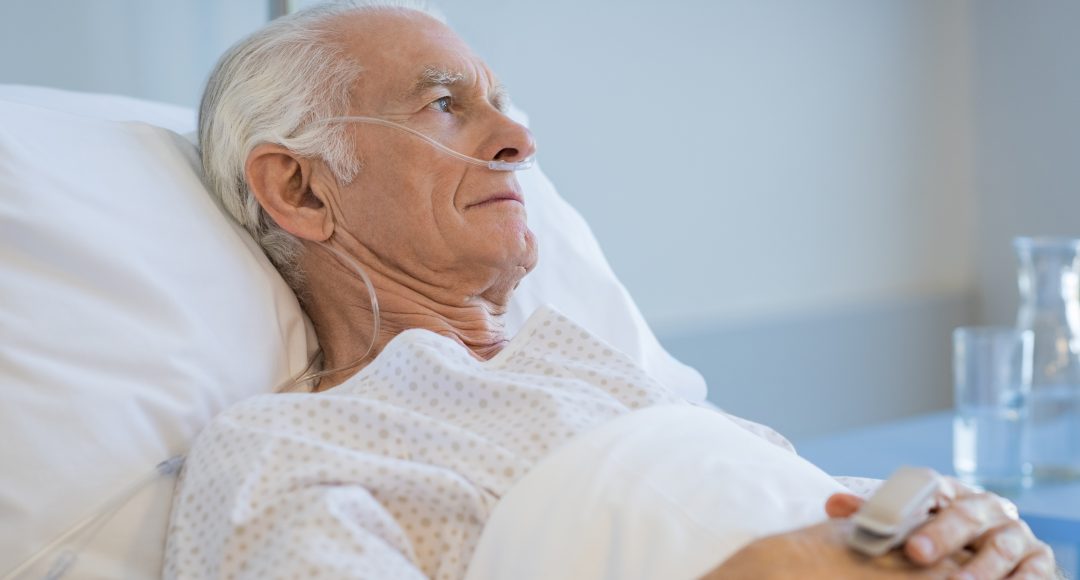 "O clap your hands, all peoples; shout to God with the voice of joy."​ (Psalm 47:1)
Psalm 47
T
he story goes of two elderly men in the last days of their life who roomed together in a lower room of a hospital for the aged. Both men confined to their bed were limited by the four walls that surrounded them. One of the men would wake up each morning and describe the view from the small window directly in front of his bed.
His descriptions were vivid and exciting. He talked of birds and butterflies that flew in the sky above. He painted word pictures of children playing outside on a playground. He described sounds of laughter and joyful faces in great detail; the color of their eyes, the description of their hair and colorful clothing. The man was a favorite of the doctors and nurses that cared for him. His days were spent in thanksgiving.
The other man woke up each day irritated and unhappy. He grew more and more jealous each day because his bed didn't have a picture window. All he could see was a red brick wall on every side. He began to pray that the man with the window would die, so he could be moved to the bed with the window. Within a few weeks, his prayer was answered, and his roommate was taken from his picture bed.
As the ungrateful man was transported to the other bed his face was filled with horror when he realized that the other bed was just like his. The "window" was only a window of thankful imagination.
1. Psalm 47:6-7 – "Sing praises to God, sing praises; sing praises to our King, sing praises. For God is The King of all the earth; sing praises with a skillful psalm."
What is it about praise and thanksgiving that brings joy to the heart and adds life to our years?
___
2. Psalm 47:8-9 –​ "God reigns over the nations, God sits on His holy throne. The princes of the people have assembled themselves as the people of The God of Abraham, for the shields of the earth belong to God; He is highly exalted."
How does our constant realization of God's sovereignty remove doubt, fear, and frustration to pave the way for a joyful and peaceful heart?
___
3. Psalm 100:1-5 –​ ​"Shout joyfully to The Lord, all the earth. Serve The Lord with gladness; come before Him with joyful singing. Know that The Lord Himself is God; it is He who has made us, and not we ourselves; we are His people and the sheep of His pasture. Enter His gates with thanksgiving and His courts with praise. Give thanks to Him, bless His name. For The Lord is good; His lovingkindness is everlasting and His faithfulness to all generations."
What would the memory of this daily meditation on this familiar Psalm do to your attitude and disposition?
___
4. Psalm 138:1-2 –​ ​"I will give You thanks with all my heart; I will sing praises to You before the gods. I will bow down toward Your holy temple and give thanks to Your name for Your lovingkindness and Your truth; for You have magnified Your word according to all Your name."
How does thanksgiving bring glory and pleasure to God?
5. Psalm 138:8 –​ ​"The Lord will accomplish what concerns me; Your lovingkindness, O LORD, is everlasting; do not forsake the works of Your hands."
What is David communicating to you in this profound passage? What is your emotional response to his commitment to go before you with the concerns of your heart?
What is your response to his unconditional lovingkindness?
 ​"For I gave you an example that you also should do as I did to you."From today's scripture, how does ​THE​ Shepherd inspire ​you​ to shepherd ​your​ flock? John 13:15​
"On the day I called, You answered me; You made me bold with strength in my soul" Psalm 138:3.
A​doration, ​C​onfession, ​T​hanksgiving, ​S​upplication