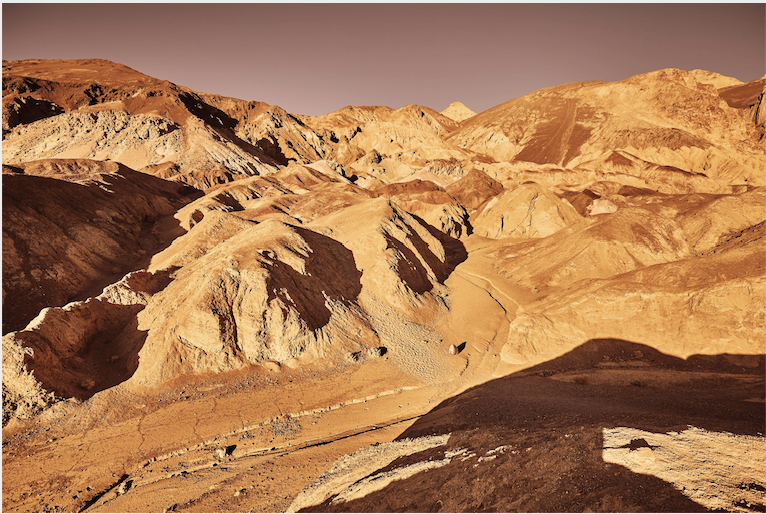 "Seek the Lord and His strength; seek His face continually. Remember His wonders which He has done, His marvels and the judgments uttered by His mouth" (Psalm 105:4-5).
Psalm 105
G
od shows us the future to prepare our hearts. He shows us the present to guard our hearts. He shows us the past to remind our hearts of His reliable love and unwavering faithfulness.
When God makes a covenant, He seals it in blood. When God gives a promise, He stakes the life of His Son on that promise.
History testifies to the day God made a covenant with Abraham that "the land of the Canaanites" would always belong to His people, the Hebrew nation. Much like the timing of the promises He makes you and me today, the Jews were unaware of God's greater plan in fulfilling that promise. As an old Southern Baptist preacher testified one Sunday morning in his small, rural church, "God may not get there when you want Him to, but He'll be there right on time."
Psalm 105 is a great historical remembrance of the flight of Joseph and the 400-year plight of God's people in Egyptian bondage. As God disciplined and cleansed His people and subsequently demonstrated His mighty wonders in the Jews' "liberation drama," He brought His people back to their land. A second exile of 70 years began in 605 BC, and a third diaspora of 1,900 years started in AD 67. Then, against all odds, Israel militarily reclaimed its land in 1948. Today, the sovereign nation remains one of the top five most-powerful countries in the world.
Psalm 105:1-3 – "Oh give thanks to the Lord, call upon His name; make known His deeds among the peoples. Sing to Him, sing praises to Him; speak of all His wonders. Glory in His holy name; let the heart of those who seek the Lord be glad."

When you look back over your life and see God's hand in your provision and benefits, how do these remembrances affect your worship and praise of Him?
Psalm 105:8-11 – "He has remembered His covenant forever, the word which He commanded to a thousand generations, the covenant which He made with Abraham, and His oath to Isaac. Then He confirmed it to Jacob for a statute, to Israel as an everlasting covenant, saying, 'To you I will give the land of Canaan as the portion of your inheritance.'"

On May 14, 1948, using the United Nations, God gave His people back their homeland after almost 2,000 years of being dispersed around the world. But the seven Arab nations that surrounded them set out to destroy the new, feeble nation. Yet the nation of Israel maintained its statehood and continues to strengthen it to this day. What does the Abrahamic covenant and God's fulfillment of it in the great mystery of Israel's existence say to you about the promises God has made about your past sins forgiven and your hope for eternal life?
Psalm 105:17-23 – "He sent a man before them, Joseph, who was sold as a slave. They afflicted his feet with fetters, he himself was laid in irons; until the time that his word came to pass, the word of the Lord tested him. The king sent and released him, the ruler of peoples, and set him free. He made him lord of his house and ruler over all his possessions, to imprison his princes at will, that he might teach his elders wisdom. Israel also came into Egypt; thus Jacob sojourned in the land of Ham."

How can you relate to Joseph? When were you in bondage? How did God set you free? How did He show you His wonders in the process?
Psalm 106:6-8 – "We have sinned like our fathers, we have committed iniquity, we have behaved wickedly. Our fathers in Egypt did not understand Your wonders; they did not remember Your abundant kindnesses, but rebelled by the sea, at the Red Sea. Nevertheless He saved them for the sake of His name, that He might make His power known."

How have you mimicked the Jews when God was not on your timetable in your challenges and trials?
2 Timothy 2:13 – "If we are faithless, He remains faithful, for He cannot deny Himself."

How do you respond when God's faithfulness becomes evident in your present, your future, and your past?
How can your faith improve in light of God's unwavering faithfulness?
John 13:15 – ​"For I gave you an example that you also should do as I did to you."
From today's scripture, how does ​THE​ Shepherd inspire ​you​ to shepherd ​your​ flock?
"Seek the Lord and His strength; seek His face continually. Remember His wonders which He has done, His marvels and the judgments uttered by His mouth" (Psalm 105:4-5).
A​doration, ​C​onfession, ​T​hanksgiving, ​S​upplication