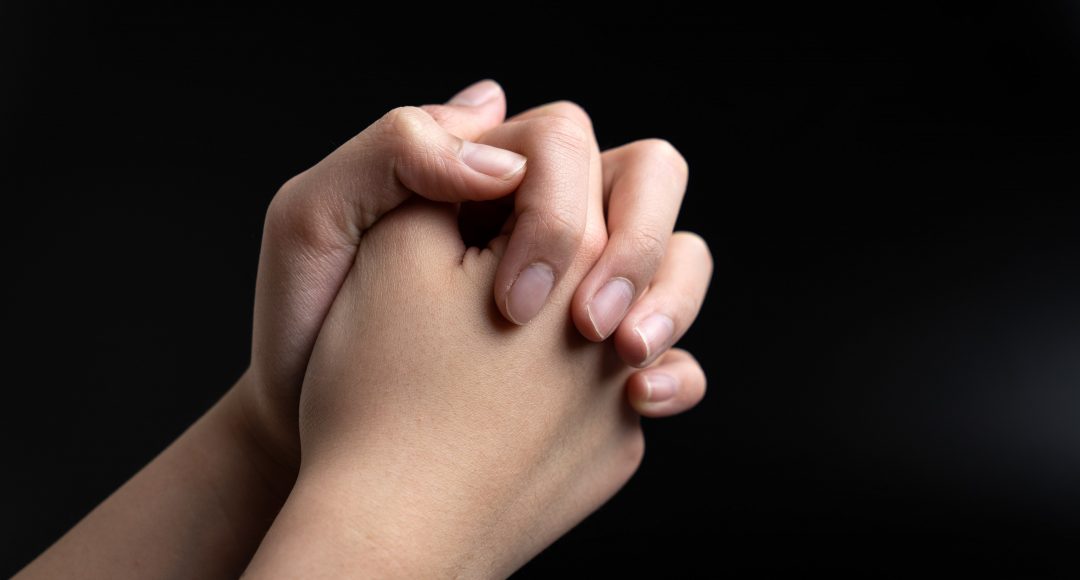 "I love the Lord, because He hears my voice and my supplications" (Psalm 116:1).
Psalm 116
C
reating the cosmos in six days? Easy work for an
all
-powerful God who exists supernaturally outside of time. If God is indeed omnipotent, He could have done it in 6 nanoseconds! But keeping up with 7 billion sheep on His chosen planet … now, that's an impressive job!
One of Jesus' most-beloved teachings that exposes God's tenderness toward the tiny, prayerful outcry of one of His most-remotely secluded lambs is the one about the lost lamb. Listen to Jesus' words as if you're hearing them for the first time:
"What man among you, if he has a hundred sheep and has lost one of them, does not leave the ninety-nine in the open pasture and go after the one which is lost until he finds it? When he has found it, he lays it on his shoulders, rejoicing. And when he comes home, he calls together his friends and his neighbors, saying to them, 'Rejoice with me, for I have found my sheep which was lost!' I tell you that in the same way, there will be more joy in heaven over one sinner who repents than over ninety-nine righteous persons who need no repentance" (Luke 15:4-7).
An interviewer once asked the deeply devoted Mother Teresa, "What do you say when you pray?"
She answered, "Nothing." Then, surprisingly, she continued to say, "I listen."
The interviewer pressed in, "What does God say when you pray?"
She responded yet again, "Nothing. He listens."
God listens. As He towers and infiltrates above, beyond, throughout, and within, the Almighty God listens. After 70 years of praying thousands of prayers, I could tell you countless stories I've personally experienced where God so obviously heard my prayers and clearly, consistently, and deliberately answered them. Prayers of restoration, prayers of vision, prayers of relationship repair, prayers of healing, prayers of the needs of others; the list is endless. But the greatest prayer gift of all is that God listens.
"This is the confidence which we have before Him, that, if we ask anything according to His will, He hears us. And if we know that He hears us in whatever we ask, we know that we have the requests which we have asked from Him" (1 John 5:14-15).
Psalm 116:2 – "Because He has inclined His ear to me, therefore I shall call upon Him as long as I live."

Think for a second, how many texts and phone calls do you make a day?
How many "God calls" do you make a day?
What's it like for you to know that He always picks up your call?
Psalm 116:3-5 – "The cords of death encompassed me and the terrors of Sheol came upon me; I found distress and sorrow. Then I called upon the name of the Lord: 'O Lord, I beseech You, save my life!' Gracious is the Lord, and righteous; yes, our God is compassionate."

Recall the time in your life when you most-closely related to the psalmist in this passage. How did God pull you through it?
Matthew 7:7-8 – "Ask, and it will be given to you; seek, and you will find; knock, and it will be opened to you. For everyone who asks receives, and he who seeks finds, and to him who knocks it will be opened."

It has been aptly said that the worst thing God could do for us is to give us what we want when our desires are outside His perfect will for our lives. How can God say, "Not yet," "Not now," or "No" to our prayers and still be 100 percent reliable?
Psalm 27:8 – "When You said, 'Seek My face,' my heart said to You, 'Your face, O Lord, I shall seek.' "
2 Chronicles 6:21 – "Listen to the supplications of Your servant and of Your people Israel when they pray toward this place; hear from Your dwelling place, from heaven; hear and forgive."

When we pray, why is it far better to seek His face than to seek His hands?
2 Chronicles 7:14 – "And My people who are called by My name humble themselves and pray and seek My face and turn from their wicked ways, then I will hear from heaven, will forgive their sin and will heal their land."

Humble yourself. Pray. Seek His face. Turn from your wicked ways. Then God hears, forgives, and heals. What's God asking you to do as you read this passage?
Luke 6:12 – "It was at this time that He went off to the mountain to pray, and He spent the whole night in prayer to God."

If even Jesus needed time alone with His Father, what does that say about your need?
John 13:15 – "For I gave you an example that you also should do as I did to you."
From today's scripture, how does THE Shepherd inspire you to shepherd your flock?
"Because He has inclined His ear to me, therefore I shall call upon Him as long as I live" (Psalm 116:2).
Adoration, Confession, Thanksgiving, Supplication