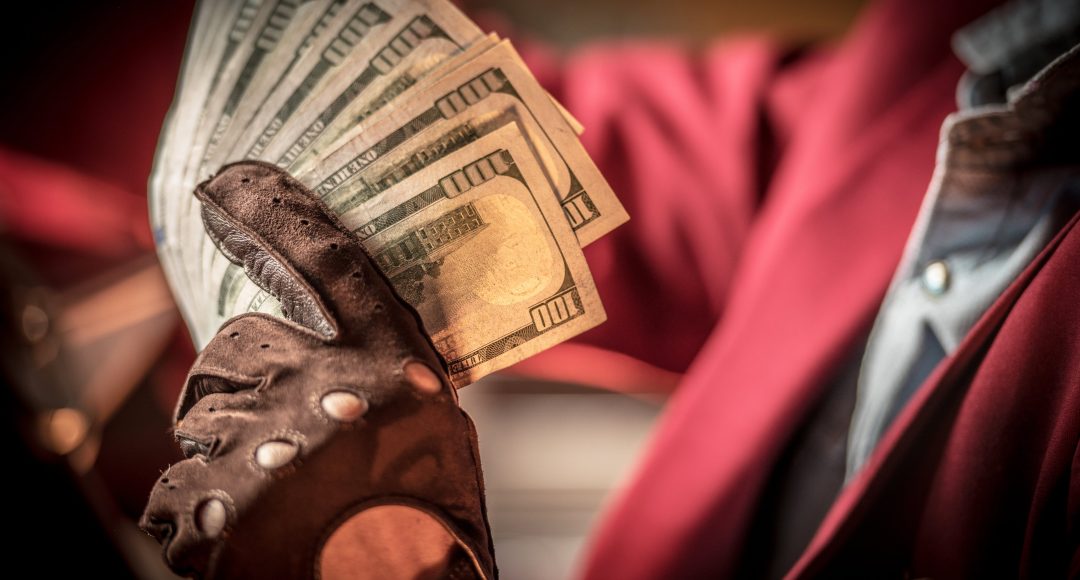 "Not to us, O Lord, not to us, but to Your name give glory because of Your lovingkindness, because of Your truth" (Psalm 115:1).
Psalm 115
J
esus, "the Great Shepherd of the sheep," delivers well the warning of the pitfalls for every footstep taken through the counterfeit doorway by the one who would bring a lamb into destruction:
"Truly, truly, I say to you, he who does not enter by the door into the fold of the sheep, but climbs up some other way, he is a thief and a robber"
(John 10:1).
Some idols are large and audacious. Some are small and subtle. Some idols destroy a Christ-follower quickly; most destroy slowly. Some idols are obvious; most are elusive.
The successful fisherman and the successful counterfeit-money-producer have one thing in common with the enemy of our soul. They are both experts in fake reproduction. The sharp, barbed treble hooks on the fishing lure sink deep into the fishes' mouths when the replica is foolishly taken, and the fish finds itself in the frying pan, scorched by the heat of the fire.
So it is with Satan and his skillful use of idols. Hear the words of the psalmist: "Their idols are silver and gold, the work of man's hands. They have mouths, but they cannot speak; they have eyes, but they cannot see; they have ears, but they cannot hear; they have noses, but they cannot smell; they have hands, but they cannot feel; they have feet, but they cannot walk; they cannot make a sound with their throat. Those who make them will become like them, everyone who trusts in them" (Psalm 115:4-8).
Lust can look a lot like love. Many a young fool has fallen by getting high on alcohol, pot, nicotine, porn, and prescription drugs that can feel a lot like getting high on Jesus. Many are the stimulants to which dopamine responds and flows through the brain. All are addictive and have treble hooks that take the fish to the frying pan.
"Just try it once …"
"A little sip won't hurt you …"
"As long as you don't go all the way …"
"This will make it safe …"
"As long as it's love, it's okay …"
"It's not really smoke, it's just vape …"
"There's just a few bad words, but you hardly even notice them …"
Sound familiar? Satan has many mouths. He whispers through the ears of the naive with crafty vigilance. "Whose end is destruction, whose god is their appetite, and whose glory is in their shame, who set their minds on earthly things" (Philippians 3:19).
Psalm 115:9-13 – "O Israel, trust in the Lord; He is their help and their shield. O house of Aaron, trust in the Lord; He is their help and their shield. You who fear the Lord, trust in the Lord; He is their help and their shield. The Lord has been mindful of us; He will bless us; He will bless the house of Israel; He will bless the house of Aaron. He will bless those who fear the Lord, the small together with the great."

Name three ways the Lord shields us, warns us, and protects us from idols and dangerous temptations.
John 14:16 – "I will ask the Father, and He will give you another Helper, that He may be with you forever."
John 16:1 – "These things I have spoken to you so that you may be kept from stumbling."

What is the role of the Holy Spirit in the life of a Christ-follower?
Ephesians 4:30 – "Do not grieve the Holy Spirit of God, by whom you were sealed for the day of redemption."
1 Thessalonians 5:15 – "See that no one repays another with evil for evil, but always seek after that which is good for one another and for all people."

How do you "grieve" the Spirit?
How do you quench the Spirit?
What is the result of either?
Proverbs 29:23 – "A man's pride will bring him low, but a humble spirit will obtain honor."

Why is pride a deceitful idol?
Psalm 115:18 – "But as for us, we will bless the Lord from this time forth and forever. Praise the Lord!"

How does praise eradicate pride?

John 13:15 – ​"For I gave you an example that you also should do as I did to you."

From today's scripture, how does ​THE​ Shepherd inspire ​you​ to shepherd ​your​ flock?

"I will ask the Father, and He will give you another Helper, that He may be with you forever" (John 14:16).

A​doration, ​C​onfession, ​T​hanksgiving, ​S​upplication